About

Admissions

Academics

Life at AUS

.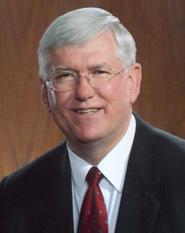 President Emeritus, Denison University, Ohio, USA
Dr. Dale T. Knobel is President Emeritus of Denison University in Ohio, USA, having led the 183-year-old liberal arts institution from 1998 to 2013. He previously served as Provost and Dean of the Faculty of Southwestern University in Texas and earlier held academic leadership positions at Texas A&M University. In recognition of his achievements at Denison and in American higher education leadership, the Council for Advancement and Support of Education presented him the Chief Executive Leadership Award in 2012. Currently, Dr. Knobel serves as a Director of the Sherman Fairchild Foundation, a philanthropic supporter of higher education and the fine arts in the United States, and resides in suburban Austin, Texas.
Dr. Knobel received his undergraduate degree in history with honors from Yale University and earned his PhD in history at Northwestern University. A historian of the United States, Dr. Knobel is a widely published scholar on the subjects of immigration and ethnic and race relations in North America. He is the author or co-author of books dealing with ethnic stereotypes and anti-immigrant hostility published by Wesleyan University Press, Simon & Schuster and Harvard University Press, and has contributed to scholarly journals published in both the US and the UK. Now Professor Emeritus of History, Dr. Knobel was a member of the faculties in history of Northwestern, Texas A&M, Southwestern and Denison. While at Texas A&M University, he received the Faculty Distinguished Achievement Award.
Dr. Knobel has been a member of the executive committee of the National Association of Independent Colleges and Universities and twice served on the American Council on Education's Commission on Women in Higher Education. He was elected to both the President's Council and the Membership Committee of the National Collegiate Athletic Association's Division III and took part on the Governing Board of the Wye Faculty Seminars of the Aspen Institute. Dr. Knobel held terms as president of two consortia in American higher education, the Five Colleges of Ohio and the Great Lakes Colleges Association.
Strongly committed to international and cross-cultural education, Dr. Knobel led Texas A&M's Champe Fitzhugh, Jr. International Leadership Seminar. He served six years on the Board of Directors of IES Abroad, one of the largest providers of international study opportunities for US students, and was a participating president in the Global Liberal Arts Alliance, a consortium of 13 US liberal arts colleges and 14 American-style liberal arts colleges and universities in Europe, North Africa, Asia and the Middle East. In 2012, he served as a curriculum consultant to Effat University in Jeddah, Saudi Arabia, and in 2006-2007, he was selected to join the Chicago Council on Global Affairs' Task Force on Muslim-American Civic and Political Engagement.