About

Admissions

Academics

Life at AUS

.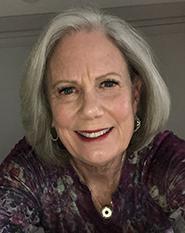 President Emeritus, Drew University, New Jersey, USA
Dr. MaryAnn Baenninger has served as a college and university president for 16 years, first at College of Saint Benedict in Minnesota, USA, and most recently at Drew University in NJ, USA.  Prior to her service as president, Dr. Baenninger served as Vice President (then titled Executive Associate Director) of the Middle States Commission on Higher Education, and as a faculty member in the psychology departments at College of New Jersey, Philadelphia University and Washington College.
Dr. Baenninger currently serves on the Middles States Commission on Higher Education, and the Council of Independent College Board of Directors, where she serves as immediate past Chair of the Board. Her previous higher education and not-for-profit board service has included the National Association of Independent Colleges and Universities (NAICU), the Women's College Coalition, Minnesota Public Radio, the Association of Independent College and Universities of New Jersey, and the Minnesota Private College Council.  Baenninger has recently returned to the AUS Board of Trustees after a hiatus.
Dr. Baenninger's expertise in higher education mission-related activities includes access and success, global education and experiential education. Her expertise in leadership and management includes strategic planning, enrollment management, communications and marketing, and leadership development.
Dr. Baenninger earned her bachelor's degree, summa cum laude, Phi Beta Kappa, from Temple University, where she also earned her PhD, both in psychology.  She has published extensively on gender and cognition and outcomes assessment in higher education.