About

Admissions

Academics

Life at AUS

.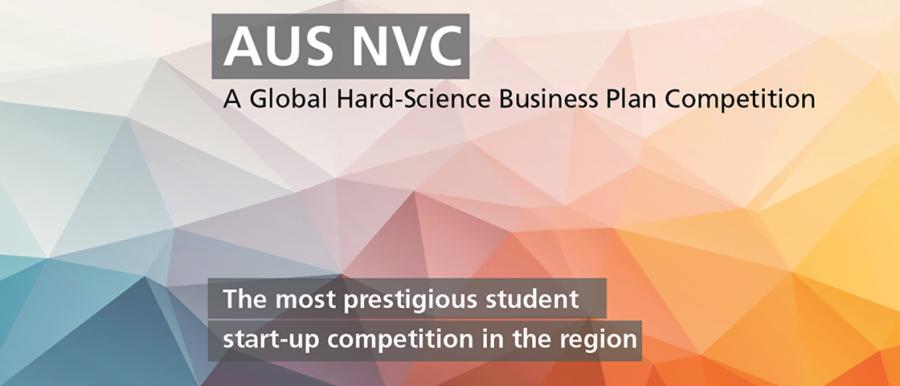 AUS New Venture Challenge (NVC) (February 2019)
Main Building
February 3, 2019
08:00 - 18:00
February 4, 2019
08:00 - 18:00
February 5, 2019
08:00 - 18:00
By registration
Welcome to the Middle East's most prestigious hard science investment competition.
 
Held under the patronage of His Highness Sheikh Dr. Sultan bin Muhammad Al Qasimi, Member of the Supreme Council of the United Arab Emirates, Ruler of Sharjah and President of American University of Sharjah (AUS), the AUS New Venture Challenge (NVC) is designed for graduate university students looking to gain the funds and guidance needed to successfully launch their start-up.
 
The best and brightest young entrepreneurs from around the world are invited to take part. 
 
Sixteen successful teams will be shortlisted and invited to Sharjah, United Arab Emirates, for three days in February 2019 to compete for significant prize money and an opportunity to have venture capitalists and other interested parties invest in their project. Hotel accommodation and meals will be provided to all invited teams, along with minimum cash prizes. 
 
So be sure to take part in this exciting competition as a participant or even as a sponsor!
Get in touch to find out more about becoming a participant or a sponsor.
Email:   [email protected]   
Phone: +971 6 515 4151
Web: nvc.aus.edu