About

Admissions

Academics

Life at AUS

.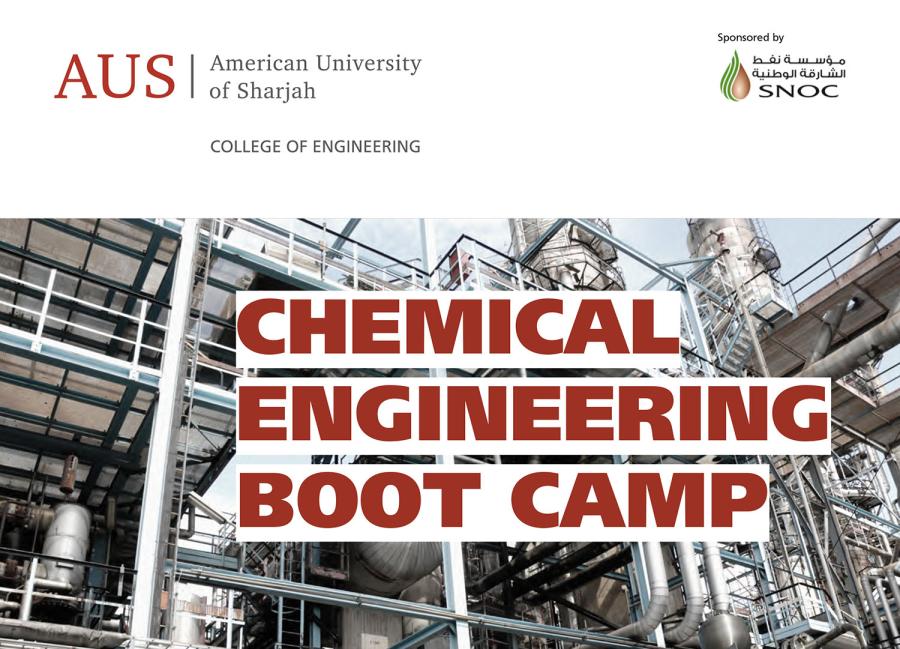 Chemical Engineering Boot Camp (July 2022)
EB2-028
July 5, 2022 - July 7, 2022
10:00 - 13:00
Free
Registered Participants, Sharakah Schools
The Department of Chemical Engineering at American University of Sharjah is hosting the Chemical Engineering Boot Camp for high school students in Grades 10-12 on July 5-7, 2022. The program will allow participants to learn about basic chemical engineering operations such as distillation, pump stations, cooling towers, reverse osmosis for water desalination and more. Participating students will gain hands-on experience in synthesizing of personal care products as well as other processes in chemical engineering.
The camp will be held in person on the AUS campus. Registration is free on a competitive basis.
For more information and registration, please click here.
For camp inquiries, contact Aileen Yulay at [email protected] or 06 515 2167.