About

Admissions

Academics

Life at AUS

.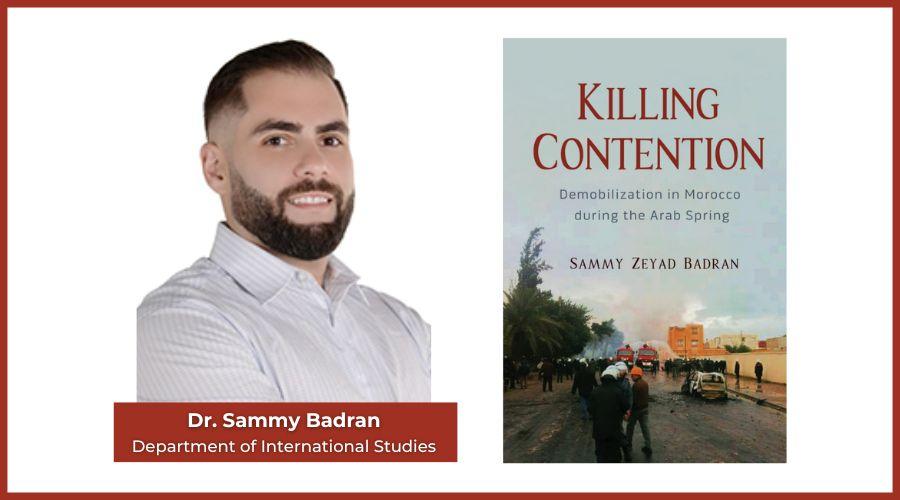 AUS Library Ed Talks: Author Talk with Dr. Sammy Badran (November 2023)
LIB 019: Library Building - Ground Floor
November 22, 2023
16:00 - 17:00
Free
AUS Community
Join us for a highly engaging presentation by Dr. Sammy Badran, Assistant Professor in the AUS Department of International Studies, about his recent publication, Killing Contention: Demobilization in Morocco during the Arab Spring.
Abstract
Like other countries in the Middle East and North Africa, Moroccans were inspired by the events in Tunisia and Egypt in 2011. Nine days after the ousting of President Hosni Mubarak in Egypt, thousands of Moroccans began protesting in the capital of Rabat on February 20. However, unlike other countries, Moroccans protesters initially demanded reforms to the constitution, and, specifically, a transition from an executive monarchy to a democratic parliamentary monarchy.
Drawing upon narratives from the primary activists involved in protests, Dr. Badran examines the Moroccan movement to understand why it failed to escalate in the same way that others in the region did. He develops a framework to analyze how internal social movement dynamics along with regime strategies and regional events led to successful, and relatively peaceful, demobilization.
Based on nine months of fieldwork, Killing Contention deepens our understanding of modern political movements and the complicated factors that lead to their demise.
For more information, contact [email protected].