About

Admissions

Academics

Life at AUS

.
Home
> Annual Student Appreciation Award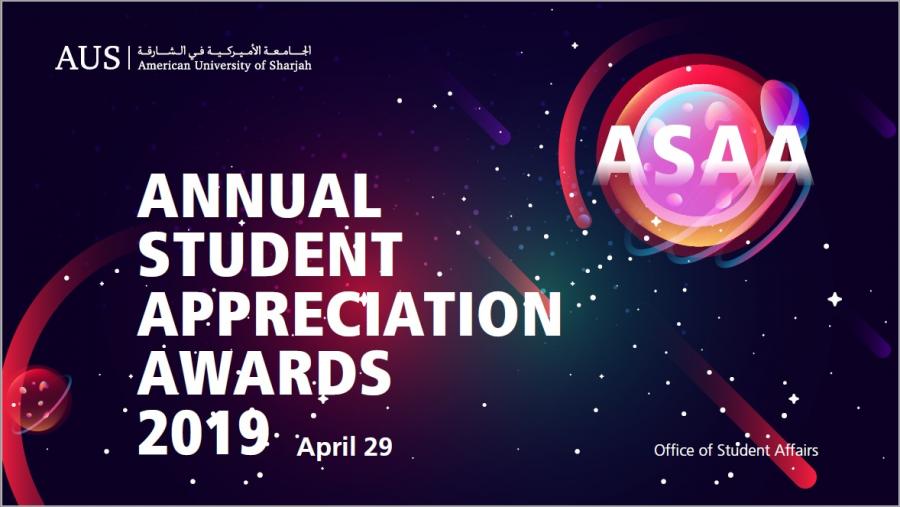 Annual Student Appreciation Award
AUS Sports Complex
April 29, 2019
18:00 - 21:00
By Invitation
This event celebrates the extracurricular achievements of students. Around 500 students from Student Council, sports teams, student clubs and organizations, Community Services volunteers, and the leadership program will be recognized. Eight students will receive the Most Outstanding Active Student Award for their contributions and dedication to extracurricular activities. Student organizations and clubs that participated in Global Day will also be honored.
For more information, please contact [email protected].