About

Admissions

Academics

Life at AUS

.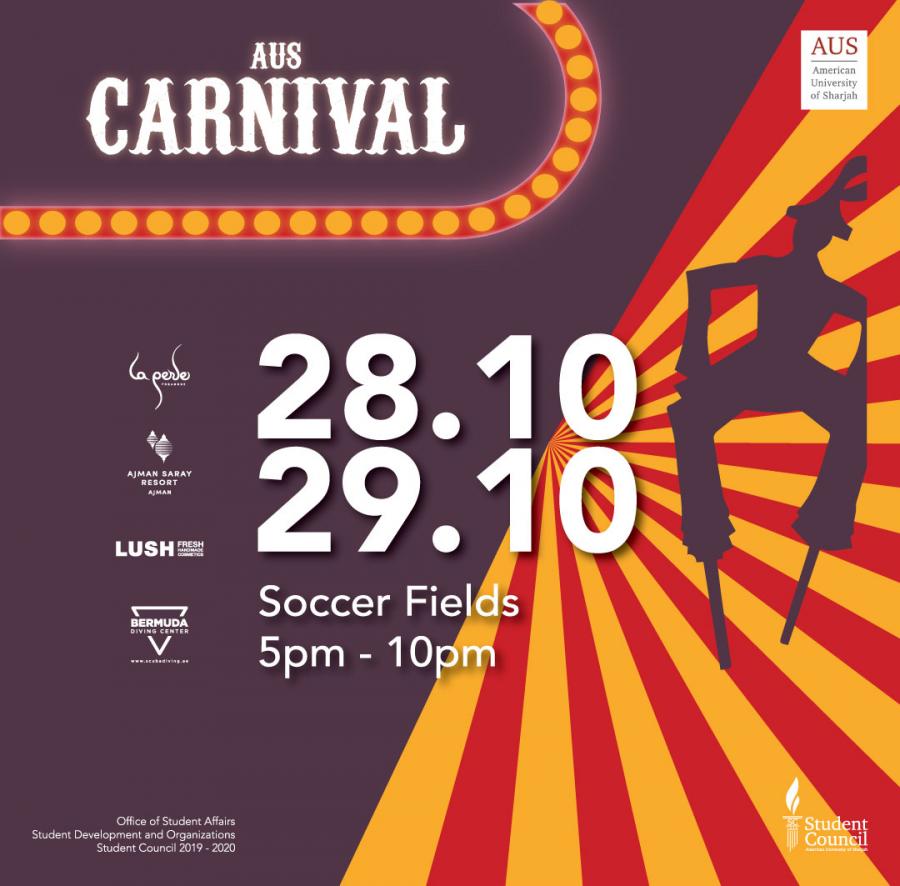 AUS Carnival
AUS Football Fields
October 28, 2019
17:00 - 22:00
October 29, 2019
17:00 - 22:00
Open to the AUS Community
Don't miss this two-day event, which will be filled with fun games and activities! The carnival will feature 10 tents based on different themes: Winter Wonderland, Disney, Ancients, Space, Arts, Anime, Marvel vs DC, Magic & Illusion, Haunted House and Games. Each tent was developed by four student clubs, whose members have collaborated on the design, activities and decorations. Performances will include African, Desi, Arabian and AUS alumni singers/guitarists. 
For more information or enquiries, please contact [email protected].