Home
> AUS Student Leadership Conference 2021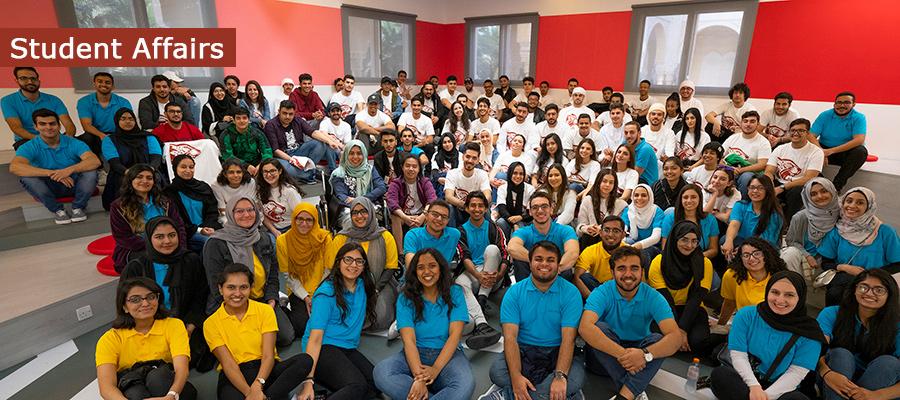 AUS Student Leadership Conference 2021
Online
March 6, 2021 - March 7, 2021
14:00 - 19:30
Free
AUS Students
The theme of the conference is "Future of Leadership" with a focus on various engaging topics such as being a digital leader, emotional and cultural intelligence, and change management. The conference aims to provide students with an opportunity to address the need for leaders of the future generation to be flexible and adaptable amidst constant change. The conference also includes a series of workshops, webinars and networking events with prominent leaders, professionals and entrepreneurs from different sectors.
Speakers
Mudassir Nagaria: Mudassir graduated from AUS in 2012 with a Bachelor of Science in Business Administration. He is a Digital Experience Production Partner at Emirates Airline and CEO of the Learning Astronaut Consultancy, with a focus on digital innovation and mobile learning.
Justine May: Justine is Digital Learning Specialist at Diversitas Group, an accredited executive coach by the European Mentoring and Coaching Council, and a TESOL and ACE-accredited English language teacher with extensive experience as a facilitator of both children and adults.
Monica Punjabi: Monica is a two-time TEDx speaker and serial social entrepreneur in the FinTech industry, a full-time Application Engineer at Wirecard, COO at Finllect (a financial literacy app for youth), and Co-founder of education startups called Ojas Project and Project EQ.
Aashish Rajesh: Aashish graduated from AUS with a Bachelor of Science in Design Management in 2018. He is the CEO of Worldwide Formations. He works independently in strategy consulting for several international companies, specializing in youth mentorship and brand development. He is currently pursuing a master's degree in law.
Ahmed Elmogamer: Ahmed graduated from AUS with a Bachelor of Science in Electrical Engineering in 2017. He is currently pursuing a master's degree at McMaster University in Canada. He is the Managing Director of Aeronile, and Designer and Co-founder of NATRL GLW.
Pooja Baburaj: Pooja graduated from AUS with a Bachelor of Arts in International Studies in 2018. She is the Executive Producer of 1Byte Elephant, Management Trainee- Human Resources in Unilever, and regional winner of the Undergraduate Awards in 2018 and 2019.
Simran Chowdhry: Simran graduated from AUS in 2019 with a Bachelor of Science in Business Administration Major in Finance. She is the co-founder of airtap, Founder & CEO of BluePhin Technologies and a United Nations Global Compact (UNGC) Youth Ambassador. As a student entrepreneur, she was featured on CNN, Dubai Eye and several sustainability podcasts.
For more information, please contact [email protected].