CAS
> Bridge to Global Education in Biology, Chemistry and Environmental Sciences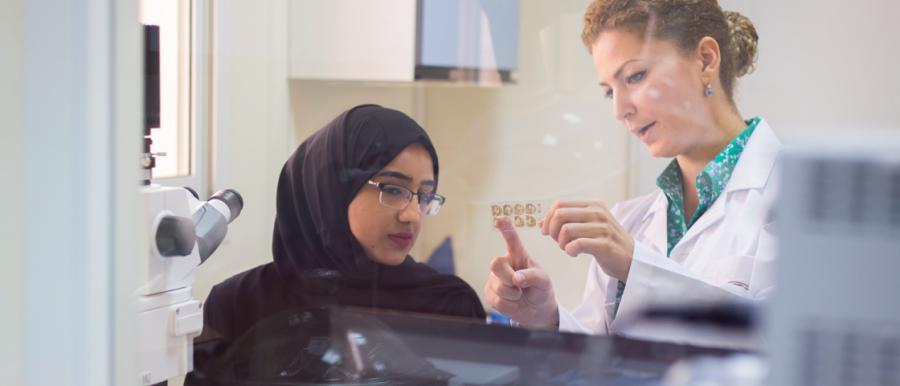 Bridge to Global Education in Biology, Chemistry and Environmental Sciences
Chemistry Building
November 9, 2019
09:00 - 15:00
Open Entry
Middle school and high school science teachers will learn about learning and research in biology, chemistry and environmental sciences at AUS. To help bridge the gap between school and university science education, the workshop will focus on science teaching practices and challenges, research opportunities and career prospects. The workshop will discuss innovative teaching methodologies and resources, as well as look into the practical aspect of science teaching. Teachers will tour the labs, participate in brainstorming sessions and learn about concepts that students are expected to know when they join the biology, chemistry and environmental sciences degree programs at AUS.
Speakers:
Dr. Mahamoud Anabtawi, Dean of the College of Arts and Sciences
Dr. Naveed Khan, Head of the Department of Biology, Chemistry and Environmental Sciences
Dr. Yehya Elsayed, Event Chair
Dr. Mehvash Ali, Director of Academic Support Center and First Year Experience
For more information or enquiries, please contact [email protected].