About

Admissions

Academics

Life at AUS

.
Home
> Circassian Concert by Ethnic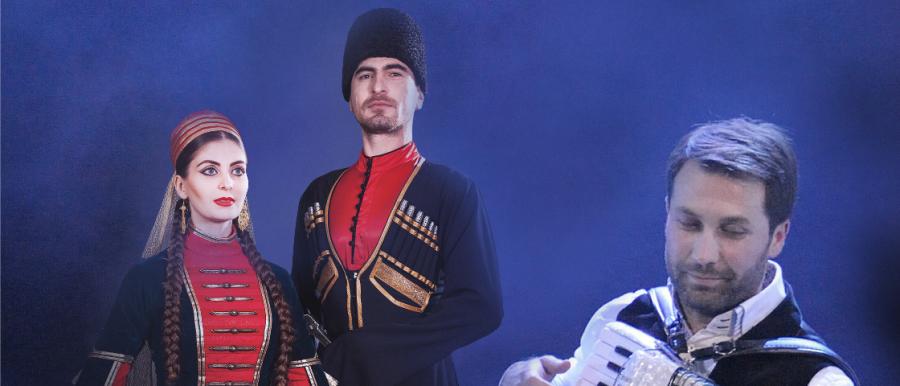 Circassian Concert by Ethnic
Main Auditorium, Main Building
March 1, 2019
19:00
Tickets: 25 AED AUS ID | 50 AED General Admission
Join us for an evening of dance, song and music by the Circassian Cultural Association Ethnic and the creative group Oshad. Discover the history and rich cultural heritage of the Circassians, which remains strong today with members of the community who live around the world, including the Middle East.
The Circassian Cultural Association Ethnic was founded by the creative artist Aslan Libzo in the Republic of Adygea, which is located in the Caucasus between the Black Sea and Caspian Sea. The aim of the organization is to share the heritage of Circassian folklore heritage with the world. The creative group consists of 28 members, and includes the  Caucasian dance ensemble Sindika, Adyghe instruments ensemble Begheudzh, the folklore-ethnographic ensemble Aschemez, and the children's Adyghe dance ensemble Oshad.
Tickets will be sold at the AUS cashier and venue entrance. For more information about tickets, contact [email protected]. 
For more information, contact [email protected].