CAS
> Cirkus: A Devised Theatre Piece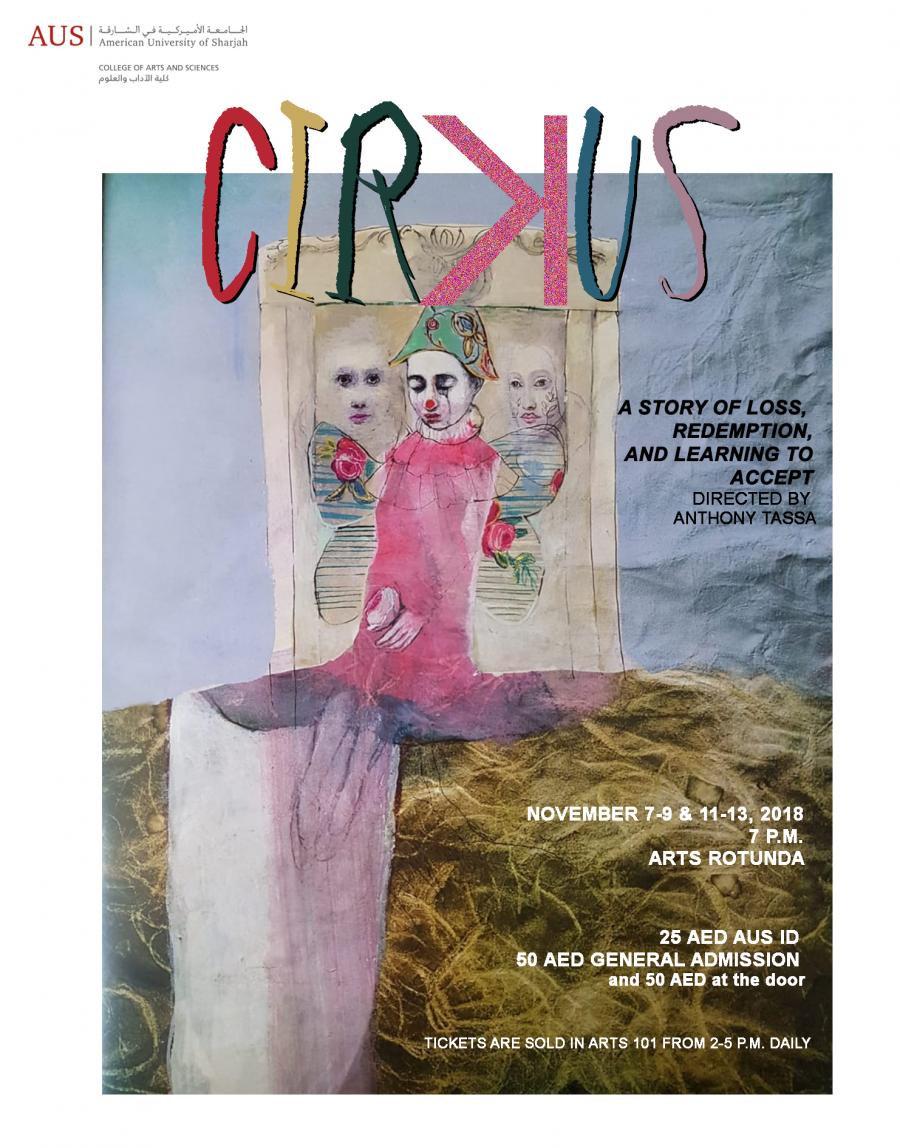 Cirkus: A Devised Theatre Piece
Arts Rotunda
November 7, 2018 - November 13, 2018
19:00 - 10:05
November 8, 2018
19:00
November 9, 2018
19:00
November 11, 2018
19:00
November 12, 2018
19:00
November 13, 2018
19:00
Tickets: 25 AED AUS ID | 50 AED General Admission
Presented by the College of Arts and Sciences Performing Arts Program
A story of loss, redemption and learning to accept
Directed by Anthony Tassa
This play tells the story of a young lady who has suffered a tremendous tragedy in her life. Guided by a pair of circus clowns and a magical ringmaster, she travels to the circus and derives inspiration from the performers. This production will be developed by the student-actors through the rehearsal process and will represent AUS at its Second International Theatre Festival in February 2019.
Note: This is not a children's show, and may not be suitable for children under 6.
Seating is limited. Tickets will be on sale in Arts 101 daily from 2 to 5 p.m. starting two weeks prior to the event.