CAAD
> Material Pursuits: Objects, Prototypes and Material Explorations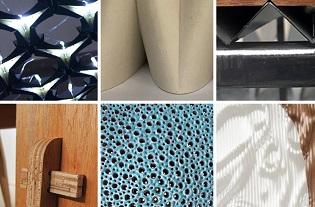 Material Pursuits: Objects, Prototypes and Material Explorations
d.Academy by YADP, Warehouse 44, Al Serkal Avenue, Dubai
September 24, 2018 - October 24, 2018
18:00 - 22:00
CAAD Faculty Exhibition
A shared dedication to the act of making has shaped both the physical infrastructure and curricular focus of College of Architecture, Art and Design (CAAD) at  American University of Sharjah. There is a strong institutional belief in the importance of learning through application and hands-on experience, not only in the practice of teaching but as an integral component of scholarship and the production of knowledge.
The work on show reflects the diverse creative pursuits of the CAAD faculty and is the result of non-linear processes, navigating between research, fabrication and design. Built projects at the scale of furniture are presented together with sculptural objects that test relationships between material and tools, between contemporary and traditional modes of production. The full-scale material prototypes on display present a spirit of exploration, testing and invention.
The show is hosted by d.Academy (Young Architect and Designer Program; YADP) and will run from September 24 to October 24.