About

Admissions

Academics

Life at AUS

.
Home
> Meet AUS at Univer Virtual Fair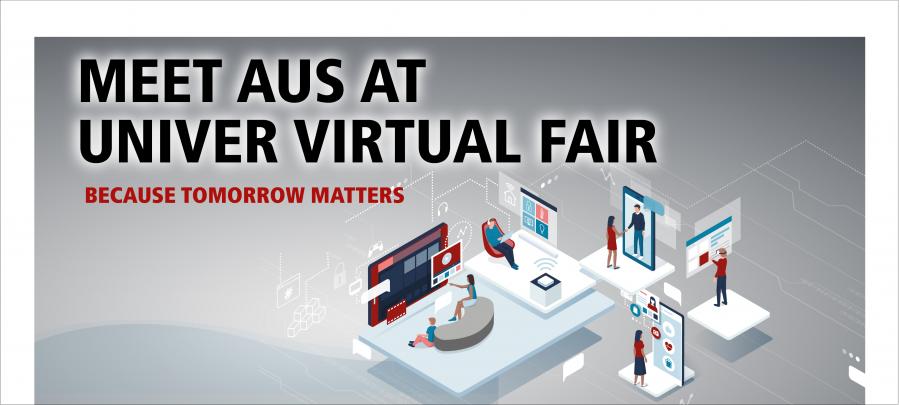 Meet AUS at Univer Virtual Fair
vfair.univerin.com
April 19, 2020 - April 21, 2020
14:00 - 23:00
Free
Visit the AUS stand at the Univer Virtual Fair and learn how your tomorrow can be a great one.
Our admissions team will be available to answer all of your questions and tell you everything you need to know about how to become a #Proud_AUSer.
Learn about our wide range of undergraduate and graduate programs, find out about our exciting scholarship opportunities, and discover why at AUS, tomorrow really does matter.
Register now at vfair.univerin.com