About

Admissions

Academics

Life at AUS

.
CEN
> Nanofiber Technology and Its Commercial Opportunities: Future Start-ups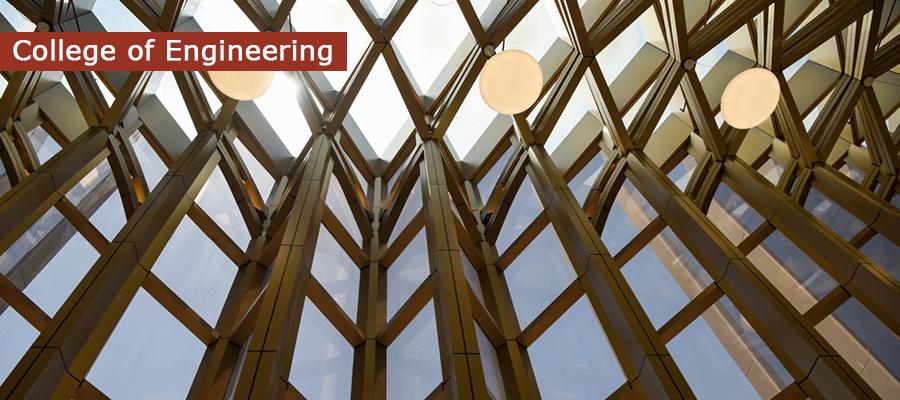 Nanofiber Technology and Its Commercial Opportunities: Future Start-ups
Online
November 24, 2021
17:00
AUS Students, AUS Employees, AUS Community, AUS Graduate Students, AUS Undergraduate Students, AUS Faculty, AUS Staff, AUS Alumni, Open to the Public
Part of the CEN Lecture Series and Webinars
Nanofiber Technology and Its Commercial Opportunities: Future Start-ups
Dr. Sandip Patil, Founder and Director, E-Spin Nanotech Pvt Ltd and Indeema Fibres Pvt Ltd, Kanpur, India.
In this motivational talk,  Dr. Patil will discuss the transformation of lab research to prototype and finally into a commercial product. Topics will include innovation in nanofiber technology and its commercial product development before and during COVID times, and business opportunities in the vast field of nanotechnology. A successful entrepreneur, Dr. Patil will share his own experiences, and will speak on the motivation to start a business, harnessing one's talent, opportunities for entrepreneurs, risk-taking capacity level, how to start a business, and challenges involved in the prototype development. The talk will emphasize the importance of developing an innovation ecosystem and entrepreneurial culture capacity within organizations/institutes.
Moderator: Dr. Karnail Singh | Lecturer, AUS Department of Chemical Engineering
About the Speaker
Dr. Sandip Patil received his PhD from the Indian Institute of Technology Kanpur, India. His doctoral research on "Adhesion of Viscoelastic Thin Films: Effects of Surface and Subsurface Micro-patterns" has been published in prestigious peer-reviewed international journals and has also received international patents in his name. His research has been covered by scientific news in CNN US, Mint, The Wall Street Journal, and prominent Indian newspapers. Dr. Patil has received highly prestigious awards for his contribution towards research and entrepreneurship. Among these are the IIChE Shah-Schulman Award for the best innovation in interfacial engineering, IIChE M.P. Chary Memorial Medal research award, CEO of the Year by CEO Insight magazine in 2021, MSME COVID Warrior Award by Small Industries Development Bank of India, Nano Innovation Award, TIME India Start-up Innovator of the Year award, Rajeev Motwani Circle, Young Entrepreneur Award, Spirit of Manufacturing Award for Most Promising International Business Leader, and the Indian Leadership Award for Industrial Development by the All India Achievers Foundation. His company, E-Spin Nanotech Pvt Ltd, recently received highly prestigious recognition for its in-house R&D Unit by the Department of Scientific and Industrial Research for industrial research and development. E-Spin Nanotech has sold many spinning machines worldwide and subsequently developed industrial nanofiber spinning lines for various commercial and commodity products. In 2019, he launched an antivirus/antibacterial face mask certified by Nelson Laboratory USA based on nanofiber membranes. The developed face mask (SWASA N95 Mask) is hugely popular in the market for its ability to protect against coronavirus.