About

Admissions

Academics

Life at AUS

.
CAAD
> Painting Exhibition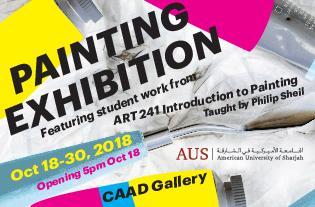 Painting Exhibition
AD2-123 CAAD Gallery
October 18, 2018 - October 30, 2018
17:00 - 18:00
Featuring student work from the course ART 241 Introduction to Painting taught by Philip Sheil, Senior Lecturer in Art and Design, CAAD.
For more information, please contact us at [email protected].