About

Admissions

Academics

Life at AUS

.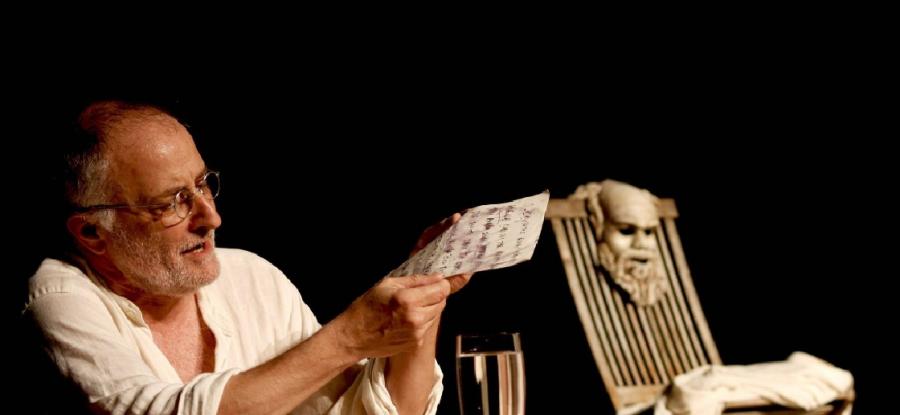 Socrates Now
Lecture Hall A, Main Building
February 20, 2019
17:00 - 18:30
Open Entry
Enjoy a dramatization of Plato's Apology. Socrates Now captures the essence of Socratic ethics in an accessible and engaging manner in an 80-minute solo performance-discourse, presented by Elliniko Theatro.
Solo Actor: Yannis Simonides
Born in Istanbul and raised in Athens, Yannis Simonides is a Fulbright Scholar and a Yale-trained actor/writer/producer. He has served as professor and chair of the New York University Tisch School of the Arts Drama Department and as the executive director of Hellenic Public Radio in New York. He is the  founder and director of EllinikoTheatro (Greek Theatre Foundation), which is celebrating 39 years of continuous service in the US, Greece and 20 other countries. He recently completed the 466th performance of his international hit Socrates Now, and has staged nightlong audience-participatory reading celebrations of Homer's Odyssey at the Athens Concert Hall and at the Over het lJ Festival in Amsterdam. He is currently developing a theatrical rendition of Plato's Republic, a solo piece on the poet Constantine Cavafy, and Euripides' Bacchae with Maori artists in the Maori tongue in New Zealand. He has been honored with an Emmy for his television documentary work, and as Ambassador of Hellenism by the city of Athens for his lifelong service to Greek arts and letters worldwide.
Elliniko Theatro is an international performing arts organization based in New York and Athens. Since its inception in 1979, it has sought to serve as an innovative carrier of cultural diplomacy, expanding the temporal, spatial and social boundaries of Hellenic Theatre.
For more information, contact [email protected].