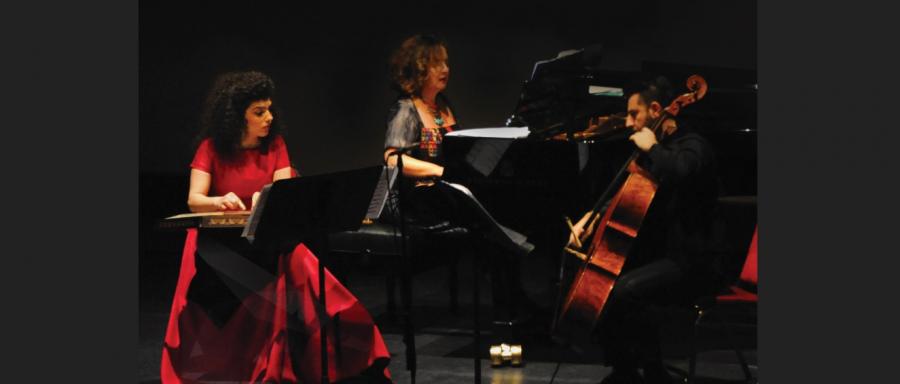 Tricoter Concert
Hall A, Main Building
March 18, 2019
19:00 - 20:30
AUS ID holders: AED 25 | Non-AUS: AED 50
Presented by AUS Cultral Events:
Enjoy an evening of interwoven sounds blending East, West, modern, classical, jazz and Oriental, performed by cellist Cag Ercag, qanun player Aysu Sadiqova and pianist Zina Asfour.
Tickets are available at the AUS Cashier and the venue entrance.
For more information, please contact [email protected].