About

Admissions

Academics

Life at AUS

.
CAAD
> Urban Cool: Heat, Health and Habitat in the Anthropocene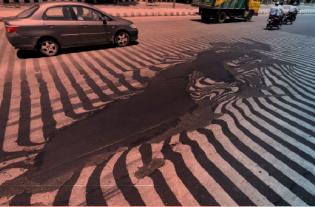 Urban Cool: Heat, Health and Habitat in the Anthropocene
CAAD Lecture Hall, AD1-102
April 17, 2018
17:00 - 18:00
Lecture by Douglas Kelbaugh FAIA, Emil Lorch Collegiate Professor of Architecture and Urban Planning and Dean Emeritus Taubman College of Architecture & Urban Planning University of Michigan.
Since graduating with BA and MArch degrees from Princeton University, Doug Kelbaugh FAIA has been an educator for four decades, and an acclaimed practitioner who has won more than 20 design awards and competitions. While University of Washington's Architecture Chair, he invigorated the program with new initiatives, including the annual design charrette, while publishing two of his six books and a dozen book chapters. As dean for 10years at the University of Michigan, he started the Master of Urban Design degree and the Real Estate Certificate program, while making 40 permanent faculty and increasing the Taubman College endowment from $7 million to $75 million. While on a two-year leave, he served as Executive Director of Design and Planning for a Dubai-based development company with a portfolio of large sustainable projects in Asia, Europe and the Middle East. He speaks internationally, publishes voluminously, and teaches the largest elective offered by his college. The AIA and ACSA awarded Professor Kelbaugh the 2016 Topaz Medallion for Excellence in Architectural education, the highest award given in the field, noting that he has bridged the academic fields of architecture and urbanism as much as any member of his generation.