CAAD
> Whichcraft by Jeffery L. Day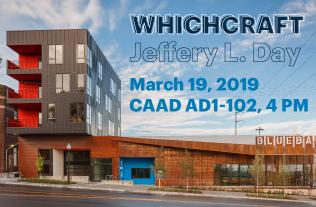 Whichcraft by Jeffery L. Day
CAAD Lecture Hall, AD1-102
March 19, 2019
16:00 - 17:00
Open entry
The lecture will discuss craft, tolerance, and conflicting expectations within a range of projects by Actual Architecture Co. and the student design-build practice, FACT.
Jeff is Douglass Professor of Architecture and Landscape Architecture at the University of Nebraska and founding principal of Actual Architecture Company. At UNL Jeff runs FACT, an interdisciplinary design-build studio that engages non-profit clients and communities in collaborations that span design and construction.
For more information, please contact [email protected].