About

Admissions

Academics

Life at AUS

.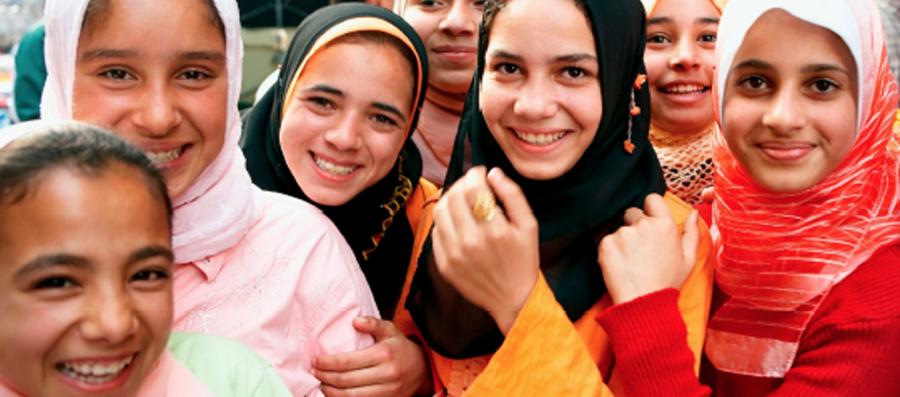 Non-communicable Diseases in the Middle East and North Africa (December 2017)
Main Building, Lecture Hall B
December 12, 2017
09:00 - 13:30
Free
Population Reference Bureau (PRB), a non-profit organization based in Washington, DC, is hosting an event to launch its policy report on non-communicable disease (NCD) risk factors among young people in the Middle East and North Africa (MENA). The event aims to raise awareness of the urgency in addressing the NCD risk factors among young people in the region among the key stakeholders from the region and outside, and urge them to take immediate action to work toward developing strategies and mobilizing resources. The policy report to be launched is being produced in collaboration with the World Bank and the funding for the report is provided by the AstraZeneca Young Health Programme. The event will feature presentations by local researchers, policymakers and PRB staff. Delegates will include government officials, representatives from international and local NGOs, international bilateral organizations, universities and research institutes, and media.
For more information contact, Sarah Dalibalta at [email protected] or Toshiko Kaneda at [email protected].
Moderator
Martin Blaxall, Director, Corporate Brand and Communications, AstraZeneca
Prior to joining AstraZeneca, Martin Blaxall previously worked for British Gas, the UK energy utility company, and its successor companies, leaving National Grid as Head of Corporate Communications before joining an independent management consultancy.  Blaxall is a Chartered Company Secretary and his experience includes corporate reporting, branding and sponsorship; internal and external communications; as well as organizational and other business issues, particularly during periods of corporate transformation.
Opening Remarks
Liam Sollis, Policy and Advocacy Manager, AstraZeneca Young Health Programme
Liam Sollis leads the Astra Zeneca Young Health Programme's policy, advocacy and research in addition to Plan UK's public engagement on adolescent health. Sollis was previously coordinator of Action for Global Health (AfGH) UK, a network of UK-based NGOs working to improve the quality of global health policy and programming. He chaired AfGH's cross-European post-2015 taskforce, was a member of the Beyond 2015 UK steering committee, and sat on the Royal Society of Medicine's Global Health Advisory Board. Prior to this, Sollis worked for several years at the Overseas Development Institute in London. He has a master's degree from the London School of Economics.
Presentations
Tobacco Use among Young Women: Results from the Survey of Female College Students
The presentation will discuss the findings from a survey conducted on the use of various tobacco products among female students at Zayed University, and will describe prevalence of the use of different tobacco products.
Speaker: Dr. Heba Barazi, Assistant Professor, College of Natural and Health Sciences, Zayed University
Dr. Heba Barazi earned her PhD in Molecular Biology and her Bachelor of Science in Medical Technology both from the George Washington University, Washington, DC. At Zayed University (ZU) she has spearheaded the implementation of technology in the classroom, leveraging resources to improve student engagement and learning.
Prior to joining ZU, Dr. Barazi spent more than14 years working in the pharmaceutical industry, managing drug development programs in cancer and cystic fibrosis. This experience drives her to focus on research with direct potential for translation into a health impact. In her current health science research at ZU, she is engaged in two of the major health problems in the UAE, smoking and diabetes.
Exercise Intervention on Cardiovascular Disease Risk Factors in a University Population in the UAE
The presentation will describe the results from a study conducted at AUS to examine the effects of an eight-week exercise intervention on cardiovascular disease risk factors among university students.
Speaker: Dr. Sarah Dalibalta, Assistant Professor, Department of Biology, Chemistry and Environmental Sciences, American University of Sharjah
Dr. Sarah Dalibalta earned a PhD in Cell Physiology and Pharmacology from the University of Leicester, UK, and pursued her post-doctoral training at the University of Oxford, UK. Dr. Dalibalta has expertise in a broad spectrum of electrophysiological recordings that she has used to study cardiovascular disorders such as Long QT syndrome, as well blood diseases such as sickle cell anemia. More recently, she has been studying non-communicable disease risk factors within the UAE population. Dr. Dalibalta's research interests lie in investigating the effects of physical activity interventions on improving health among young people in the UAE. Her teaching interests are in the areas of physiology, pharmacology, genetics, cell biology and biochemistry.
Overview of NCD Risk Factors among Young People across the Middle East and North Africa and Strategies for Action
The presentation will provide a regional overview of the behavioral risk factors for NCDs in MENA, and will discuss intervention examples from countries across the region.
Speakers: Dr. Sameh El-Saharty, Program Leader, Human Development, the Gulf Cooperation Council Countries, The World Bank
Dr. Toshiko Kaneda, Senior Research Associate, Population Reference Bureau (PRB)
Dr. Sameh El-Saharty joined the World Bank in 1998 and during his tenure, he was responsible for leading the health policy dialog and strategy development as well as managing several programs and projects amounting to about US $3 billion in more than 25 countries in Africa, Asia, the Middle East and the US. His most recent work has focused on non-communicable diseases, health-in-all policies, policy reform, service delivery, health governance and implementation, and delivery science. He has more than 30 publications including journal articles, books, book chapters, analytical reports and policy briefs. 
Before joining the World Bank, he held several positions with USAID, UNFPA, Harvard University, the American University in Cairo, and Pathfinder International. He also holds the position of Adjunct Assistant Professor of International Health at Georgetown University in the US where he developed and taught the course Combatting Non-communicable Diseases in Developing Countries. 
Dr. El-Saharty is a member of distinguished boards and committees, including the Global Think Tank of the Center for Translation Research and Implementation Science of the National Heart, Lung and Blood Institute of Health, the Dean's Leadership Council of Harvard Chan School of Public Health, and the Advisory Committee of the MENA Health Policy Forum. He is a medical doctor graduated from Cairo University and holds a Master of Public Health (MPH) from the Military Medical Academy in Egypt and an MPH in International Health Policy and Management from Harvard University.
Dr. Toshiko Kaneda has 20 years of experience conducting research and demographic analysis on a wide range of population and health topics. Dr. Kaneda currently serves as the technical lead for the PRB's signature product, the annual World Population Data Sheet, in its 55th year of publication. She has written numerous policy communications and research translation publications as well as peer-reviewed research articles on topics including population aging, old-age disability, NCDs, urban-rural health gaps, migration, health care access, and unmet need for family planning. She contributes to PRB's policy communications training and provides technical guidance on demographic methods to NGO partners, researchers and journalists. Prior to joining PRB, she was a recipient of the Bernard Berelson Fellowship at the Population Council in New York City where she conducted comparative analyses on health transitions and mortality among older adults in East and Southeast Asia. Dr. Kaneda received her master's degree and PhD in Sociology from the University of North Carolina-Chapel Hill, where she was also a pre-doctoral trainee at the Carolina Population Center.
Three-year School-based Intervention Study on Adolescent and Childhood Obesity in Dubai
The presentation will describe the results from a large scale, three-year obesity and overweight intervention conducted among students in Dubai's private primary schools.
Speaker: Dr. Hamid Hussain, Director of Schools and Adolescent Health Services, Dubai Health Authority
Sharjah: The First Healthy City in the Middle East and North Africa
The presentation will discuss how Sharjah has become the first "healthy city" in MENA, and describe health services currently being offered, including those targeting youth and the NCD risk behaviors.
Speaker: Dr. Abdelaziz Saeed Bin Butti Al Mheiri, Director, Sharjah Health Authority
Cigarette Smoking and Diabetes among Youth: A Double-Whammy
The presentation will describe the results from a survey of Emirati youth ages 12 to 18, and discuss the burden of tobacco exposure, as well as the prevalence of diabetes and its associated risk factors among the youth.
Speaker: Dr. Syed Shah, Professor and World Heart Federation Emerging Leader for NCDs Prevention; Institute of Public Health, College of Medicine and Health Sciences, United Emirates University
Dr. Syed Shah is an academic as well as a physician specialized in community medicine. Dr. Shah earned his medical degree from Khyber Medical College of the University of Peshawar in Pakistan, and his MPH in international health and PhD in Epidemiology from the School of Public Health in Houston, USA. He was selected for the Harvard Medical School Global Clinical Scholars Research Training Program and completed a one-year advanced training program in the methods and conduct of clinical trials. His previous positions include assistant professor in the Department of Community Health Sciences at the Aga Khan University in Karachi, Pakistan; research scientist for the Washington State Government in Safety and Health Assessment and the Research for Prevention Program; and associate professor in the College of Medicine, University of Saskatchewan, Canada.  He is conducting community-based CVD prevention research in the United Arab Emirates and in low-income settings in the Himalayan mountain population of Pakistan. He has been selected as an Emerging Leader for NCD prevention by the World Heart Federation and NCDs Surveillance Specialist for the EMRO region by the World Health Organization.