About

Admissions

Academics

Life at AUS

.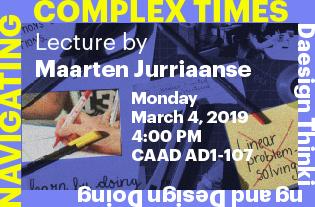 Design Thinking and Design Doing (March 2019)
CAAD AD1-107
March 4, 2019
16:00 - 17:00
Open entry
Design Thinking is a loose framework for designers and non-designers to navigate and understand wicked problems and develop new solutions to benefit real people with real needs, frustrations and aspirations.
For more information, please contact [email protected].