About

Admissions

Academics

Life at AUS

.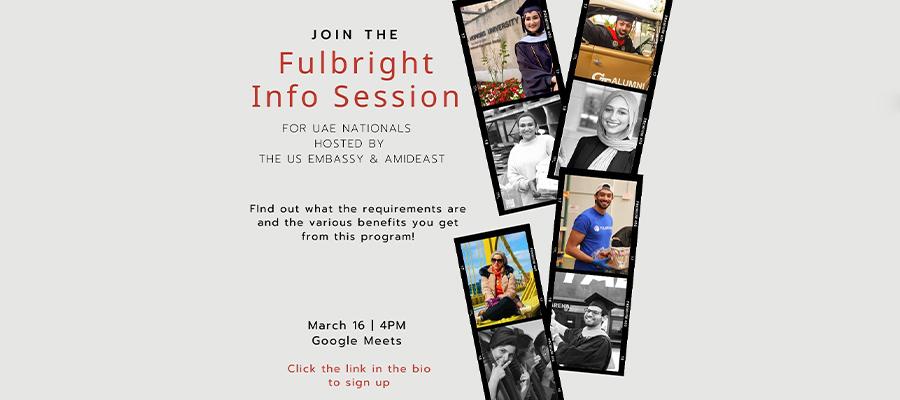 Fulbright Scholarship for Emiratis: Information Session (March 2021)
Online
March 16, 2021
16:00 - 17:00
Free
AUS Students, AUS Community, AUS Undergraduate Students
Join this information session to learn about opportunities for Emirati students through the Fulbright Program. Sponsored by the US Department of State, the Fulbright Program is the flagship international educational exchange program designed to foster mutual understanding among nations through educational and cultural exchange. The Fulbright Foreign Student Program provides Emirati students and young professionals the opportunity to pursue graduate-level study in the US. The award includes funding for tuition and required fees; a book, equipment and travel allowance; a monthly stipend for room and board; and also a supplemental health and accident coverage plan. All disciplines and fields of study are available to Emirati students.
About the Speaker
Deema Al-Rousan, Jordanian, is currently doing an MBA at Sorbonne University and works as Fulbright Foreign Program Officer, managing the placement and supervision of Fulbright students.
For more information, please contact [email protected], or visit https://www.aus.edu/ixo
Link to Event
Link will be provided via email at a later date.