About

Admissions

Academics

Life at AUS

.
CAAD
> Barcelona Architecture Studio Abroad Exhibition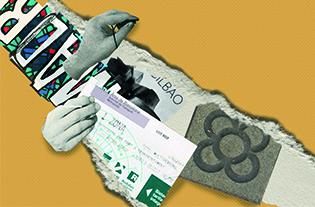 Barcelona Architecture Studio Abroad Exhibition
CAAD Lecture Hall, AD1-102
April 8, 2018 - April 15, 2018
17:00 - 18:00
Free
This exhibition features the work of 12 senior architecture students who participated in CAAD's Barcelona Architecture Studio Abroad. This intensive, semester-long program involved a studio for the design of a project located in Barcelona and classes on the context and culture of the city. Students were exposed to the different layers of the city, its history and the architecture that make Barcelona so unique. They also made field trips to Madrid, Andalucía, Bilbao, San Sebastian and Olot. The program was co-taught by AUS professors Dr. Igor Peraza and Camilo Cerro and was held in collaboration with the Enric Miralles Foundation.