About

Admissions

Academics

Life at AUS

.
CAS
> Potential Connectivity Pathways of Extreme Coral Reefs in the Arabian Gulf Under Global Change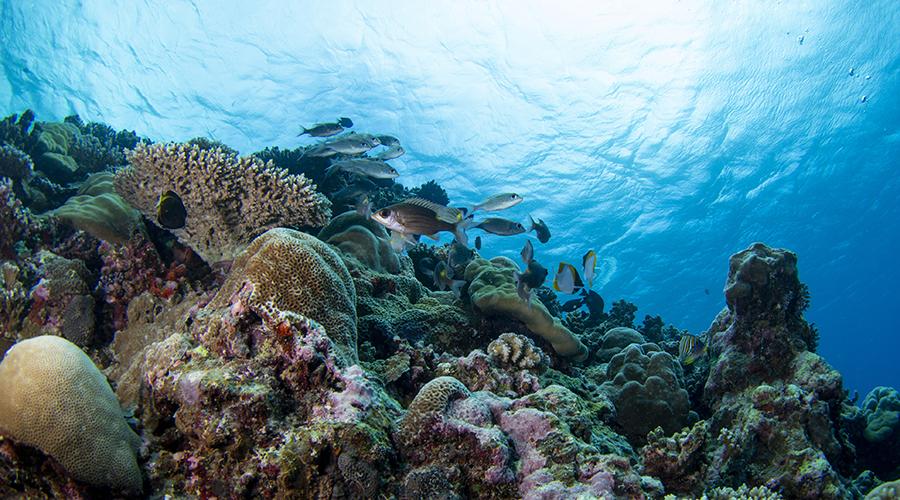 Potential Connectivity Pathways of Extreme Coral Reefs in the Arabian Gulf Under Global Change
Online
October 28, 2020
12:30 - 13:30
Free
Open to the Public
Coral reefs are one of the most biodiverse and economically vital ecosystems in the world and an important asset to the Arabian Gulf. The Arabian Gulf is subject to fast heating and changed environmental dynamics, which puts its coral reefs at risk. Due to the intense effect of global climate change and local anthropogenic stressors, they are rapidly degrading. In recent decades, there has been shocking degradation of coral reefs on region-wide scales because of land-use changes and other population-related pressures, in addition to the widespread mass coral bleaching events due to increased ocean temperatures. Despite adverse conditions and extreme temperatures, coral communities still exist in all eight nations bordering the Gulf. Therefore, understanding the potential connectivity pathways among coral reefs within the Gulf is extremely relevant to understand the mechanisms of adaptation and survival. In this study, we have based our hypotheses where there must be connectivity mechanisms linking corals from different regions within the Arabian Gulf, which may transport coral larvae to areas under extreme natural and anthropogenic stressors. Such a mechanism will allow corals, especially in the southern Arabian Gulf, to cope and somehow survive in such a harsh environment. What does that mean for the survival of such populations under global change?
About the Speaker
Dr. Geórgenes Cavalcante is a Research Fellow in the Department of Biology, Chemistry and Environmental Sciences at American University of Sharjah. He obtained his PhD in Geosciences/Physical Oceanography from Fluminense Federal University – Brazil/Texas A&M University, in 2007. He has extensive experience in both consultancy and academic research undertaking oceanographic, meteorological and multidisciplinary research projects. Dr Cavalcante was a Research Associate for United Nations University where he was directly involved in the design and implementation of the research and monitoring activities on the Dubai coast throughout the mage coastal developments. His research interest is on physical oceanography and meteorology, focusing on observational and numerical modelling studies in shelf and coastal oceans, estuaries and rivers, and also concerned with ecosystem modelling, and coral reef systems.
Join the seminar through the following link.
ORCID: https://orcid.org/0000-0002-2387-4494
Google Scholar: https://scholar.google.com/citations?user=RugE9NEAAAAJ&hl=en
For more information, please contact [email protected]