About

Admissions

Academics

Life at AUS

.
CEN
> Reinventing the Engineer: Career Lessons Learned

Reinventing the Engineer: Career Lessons Learned
Main Building- Lecture Hall B
September 17, 2018
11:00 - 12:00
Free admission
Part of the College of Engineering Innovation Lecture Series
Eng. Patricia Velazquez Griffith, Chief Strategy Officer, The International Center for Research on Women (ICRW), Washington, DC
---
"Reinventing the Engineer, Career Lessons Learned"
Patricia Velazquez Griffith's talk will focus on her lessons learned over 25 years of her engineering career. The objective of the talk is to share the influence of four major elements:  people (mentors), career path choices, risks and opportunities, as well as mindsets to drive constant professional impact and personal fulfillment. The approach of the talk is to build upon different phases of Patricia's career and draw lessons that can be shared with engineers starting a new career.  Patricia will also share her experiences as a female Mechanical Engineering, in the international Oil and Petrochemical arena.
About the presenter: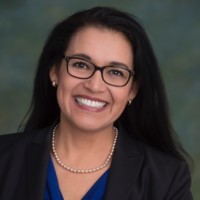 Patricia began her career as a Project Engineer for Toyota International.  From there she transitioned to different roles in Project Management for the US Government (including the US Embassy in El Salvador, Texas State, and the City of Austin) and the private sector (including Shell, Parsons, and J.A. Jones).   After 10 years of hands on experience in project management, Patricia joined Independent Project Analysis, Inc. (IPA), the preeminent consultant for oil and petrochemical fortune 100 companies, as a Project Analyst and was gradually promoted to Manager for the Oil and Gas Sector, Managing Director for IPA-Europe and Middle East Operations, and Vice President of Global Venture Development.  After leaving IPA in 2011, Patricia joined McKinsey and Company where she served as Senior Expert for capital projects for over 6 years.  In February 2018, Patricia was appointed as Chief Strategy Officer at the International Center for Research on Women (ICRW) in Washington DC, a global research institute whose missions is to empower women, advance gender equality and fight poverty.  Patricia holds a BSc in Mechanical Engineering and a Masters of Business Administration from George Washington University.
The recorded lecture can be found here