About

Admissions

Academics

Life at AUS

.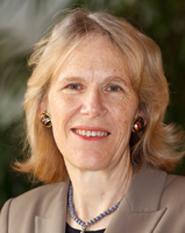 Professor Dame Sandra Dawson
DBE, KPMG Professor Emeritus of Management Studies, University of Cambridge, UK
Professor Dame Sandra Dawson, DBE, has extensive experience in academia, financial services and government.
Currently, as KPMG Professor Emeritus of Management Studies at the University of Cambridge her portfolio comprises serving as a Non-Executive Director on the Boards of TSB plc, Winton Capital Group, DRS, the Institute of Government and the Social Science Research Council, USA, and as a member the UK-India Round Table.
At the University of Cambridge, Professor Dawson has been KPMG Professor of Management Studies, Director of the Judge Business School, a Deputy Vice Chancellor and Master of Sidney Sussex College. Her academic career has also included appointments as Professor of Organisational Behaviour and Deputy Director of the Management School at Imperial College, London University.
Professor Dawson's public sector appointments have included the Prime Minister's Council on Science and Technology; the Financial Services Authority; Chair of the Executive Steering Committee of the Economic and Social Research Council's (ESRC) Advanced Institute of Management and member of the ESRC Research Priorities Board; the Ministerial Sounding Board for the Fire and Rescue Service; and the Management Board of the Centre for Management and Policy Studies, Cabinet Office.
In the charitable sector, she has served on the board of Oxfam; on the Board of Advisors of the School of Public Policy, University College London; on the King's Fund Policy Group on the Future, Structure and Funding of Health Services in the UK; and the External Advisory Group of the Ruskin School of Drawing and Fine Art at University of Oxford.
Professor Dawson's past commercial sector appointments include those to the boards of Barclays, Rand Europe, Cambridge Econometrics, and the JPMorgan Fleming Claverhouse Investment Trust.
Professor Dawson's research interests include leadership, organizational change, technology transfer and knowledge sharing, health management and health policy. She has published widely and has served on the editorial boards of Quality & Safety in Health Care, Clinician in Management, International Journal of Human Resource Managementand Public Management.
In recognition of her contribution to higher education and management research, Professor Dawson was named Dame Commander of the British Empire (DBE). Among her honors and recognitions are Fellow of the Academy of Social Sciences, inclusion in the International Women's Forum Hall of Fame, and Companion of the Association of Business Schools.
Professor Dawson is a graduate of Keele University and holds a master's degree from the University of Cambridge.