About

Admissions

Academics

Life at AUS

.
Warning message
Submissions for this form are closed.
AUS Symposium on Biosciences and Bioengineering
February 23, 2019

to

February 24, 2019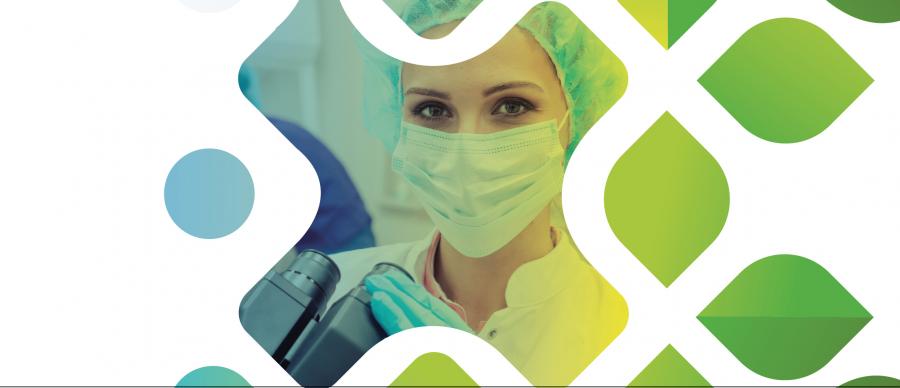 This symposium aims to provide a forum for professional engineers, scientists, clinicians and academics engaged in research and development to convene and present the current state of the art and perspectives in the fields of biosciences and bioengineering. The symposium should also provide an excellent opportunity for networking and discussions between academics and representatives of international and regional healthcare and biotechnology organizations, and entrepreneurs from healthcare industries, government representatives, business consultants and media.
The symposium shall mainly discuss the latest research and advances in the following areas:
Cardiovascular Diseases and Diabetes
Cancer
Nervous System Diseases
Artificial Intelligence in Medicine
Algae and Biofuels
Genomics / Bioinformatics / Computational Biology
Healthcare Technology Innovation, Management and Transfer
Day 1: Saturday, February 23, 2019

Time

Activity

8:30 a.m. – 9:30 a.m.

Registration

9:30 a.m. – 9:45 a.m.

Opening Session:
Dr. Wei Zhao – Chief Research Officer, OCRO

Dr. Hasan Al-Nashash – BBRI Interim Director, Director of BME Graduate Program, Professor of Electrical & BME

9:45 a.m. – 10:45 a.m.

Keynote Speaker 1– Dr. Gail ter Haar

10:45 a.m. – 11:00 a.m.

Coffee

11:00 a.m. – 12:00 p.m.

Keynote Speaker 2– Dr. Salah Abusnana

12:00 p.m. – 1:00 p.m.

Keynote Speaker 3– Mr. Paul J. Epping

1:00 p.m. – 2:00 p.m.

Lunch

2:00 p.m. – 3:30 p.m.

Session 1

(Chaired by Dr. Abdul Jarrah  and Dr. Rana Sabouni)
Day 2: Sunday,  February 24, 2019

Time

Activity

9:00 a.m. – 10:00 a.m.

Keynote Speaker 4– Dr. Nitish Thakor

10:00 a.m. – 10:15 a.m.

Introduction on Halophytes and to introduce the next Keynote Speaker – by Dr. Dionysia Angeliki Lyra (AUS BBRI Advisory Board Member; Halophyte Agronomist, ICBA)

10:15 a.m. – 11:15 a.m.

Keynote Speaker 5– Dr. Mette Hedegaard Thomsen

11:15 a.m. – 11:30 a.m.

Coffee

11:30 a.m.–1:00 p.m.

Session 2

(Chaired by Dr. Mohamed Abdelgawad and Dr. Lucia Pappalardo)

1:00 p.m.–2:00 p.m.

Lunch

2:00 p.m.–3:00 p.m.

Keynote Speaker 6– Dr. Kui Wu

3:00 p.m.–4:30 p.m.

Session 3

(Chaired by Dr. Abdulrahim Shamayleh and Dr. Amani Al-Othman)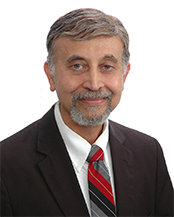 Frontiers of Neurotechnology and Brain-Machine Interface
by
Dr. Nitish V. Thakor
Professor of Electrical and Computer Engineering and Biomedical Engineering, Johns Hopkins University,
Professor of Biomedical Engineering and served as the Director of Singapore Institute for Neurotechnology, National University of Singapore
Nitish V. Thakor is a Professor of Electrical and Computer Engineering and Biomedical Engineering at Johns Hopkins University since 1983. He has also been the Professor of Biomedical Engineering and served as the Director of Singapore Institute for Neurotechnology at the National University of Singapore since 2012. Professor Thakor's technical expertise is in the field of neuroengineering, where he has pioneered many technologies for brain monitoring to prosthetic arms and neuroprosthesis. He has published over 370 refereed journal papers (Google H-Index 72, >24,000 citations). He is currently the Editor in Chief of Medical and Biological Engineering and Computing, and was the Editor in Chief of IEEE TNSRE from 2005 to 2011. He has chaired many workshops, technical activities and significant IEEE conferences such as the first IEEE Grand Challenges in Life Sciences (2012) and IEEE BIOROB (2016). 
Professor Thakor is a recipient of a Research Career Development Award from the National Institutes of Health and a Presidential Young Investigator Award from the National Science Foundation, and is a Fellow of the American Institute of Medical and Biological Engineering, Life Fellow of IEEE, Founding Fellow of the Biomedical Engineering Society, and Fellow of International Federation of Medical and Biological Engineering. He is a recipient of the award of the Academic Career Award and Technical Excellence in Neuroengineering from IEEE Engineering in Medicine and Biology Society, Distinguished Alumnus Award from Indian Institute of Technology, Bombay, India, and a Centennial Medal from the University of Wisconsin School of Engineering.
​
New Technology in Diabetes: Update​
by
Dr. Salah Abusnana
MSc (UK), PhD (UK), FRCP (UK), CCST (UK)
Head of Diabetes and Endocrine Services, University Hospital Sharjah
Professor, University of Sharjah
In 1994, Professor Salah Abusnana began working in the United Kingdom, where he got his MRCP. From 1995 onwards, he has been actively involved in research programs related to diabetes and obesity.
He was awarded with a Master of Science in Neuroendocrinology in 1996 from Imperial College, University of London, and he continued his clinical and academic work at Hammersmith Hospital. He was granted the PhD degree in 2001. He holds the CCST (UK) in Diabetes and Endocrinology. From 2001, he worked in the field of diabetes and endocrinology in London University Hospitals, Guys and St. Thomas Hospital, Brighton University hospital, combining research and clinical practice with medical education. He has also supervised other researchers and PhDs. From November 2011 to January 2018, he held various positions in the UAE, including Director of Rashid Center for Diabetes and Research, CMO for SKMCA, and senior consultant endocrinologist. Currently, he is Senior Consultant in Diabetes and Endocrine, University Hospital Sharjah, and Professor, University of Sharjah. He has published widely in international peer reviewed journals, and been editor to many journals. He has received many personal invitations to speak at international conferences, most of these as a keynote or plenary speaker at top internal meetings for diabetes. He is member of the British Endocrine Society, Diabetes UK, European Society of Diabetes, American Diabetes Association, Association of American College of Endocrinologist, and Emirates Diabetes Society.
​

The Role of Ultrasound in Cancer Therapy
by
Dr. Gail ter Haar
Division of Radiotherapy and Imaging
The Institute of Cancer Research, UK
Professor Gail ter Haar took her first degree in physics from Oxford University. Following a master's degree in medical physics from Aberdeen University, she studied for her PhD in Physics at Guy's Hospital, in London. She also holds a DSc in Clinical Medicine from Oxford.
Professor ter Haar's research interests have always lain primarily in understanding the way in which medical ultrasound interacts with tissue, especially the physical mechanisms involved in producing bio-effects (primarily heating and acoustic cavitation) with a view to understanding its safety when used in diagnosis, and to harnessing these effects for therapeutic benefit. Most recently, her research has concentrated on developing devices and protocols for ultrasound-based treatments of cancer.
Professor ter Haar is founding President of the International Society for Therapy Ultrasound (ISTU). She is an honorary member of BMUS, honorary fellow of the American Institute for Ultrasound in Medicine, and fellow of the Acoustical Society of America and IPEM.  She is Deputy Editor of Ultrasound in Medicine and Biology, associate editor of Ultrasonics, and on the editorial boards of International Journal of Hyperthermia, Medical Physics and Journal of Therapeutic Ultrasound.  Gail has written five books, 32 book chapters, and over 250 peer reviewed research papers.
In 2014, her team was recognized by being made a Centre of Excellence for HIFU physics and bone studies by the Focused Ultrasound Foundation. 
​

Cancer Genomic Study Towards Precision Medicine​
by
Dr. Kui Wu
Director, Cancer Institute, BGI-Research
Beijing Genomics Institute (BGI), China
Kui Wu joined BGI in 2009 and now is the Director of Cancer Institute of BGI-Research (CIB). The research directions include cancer genomics investigation, single cell omics related studies, cancer precision medicine, and cancer related clinical application development. His team works in the International Cancer Genome Consortium (ICGC) on lung cancer, gastric cancer, prostate cancer, liver cancer, among others and is a member of the Pan-Cancer Analysis of Whole Genomes (PCAWG) program. His research interest also includes studies of cancer heterogeneity and evolution through single cell omics technology, and his team has developed a robust platform for single cell sequencing and analysis. Collaborating with more than 30 top hospitals in China, his team is now working on establishing a data integrating solution for systematic exploration of cancer trait for comprehensive cancer precision medicine.
 
Saline Plant Molecular Factory for Production of Pharmaceuticals, Functional Feed, and Biofuels Using Biorefinery Technologies​
by
Dr. Mette Hedegaard Thomsen
Associate Professor, Department of Energy Technology
Aalborg University Esbjerg, Denmark
Dr. Mette Hedegaard Thomsen has worked with utilization of waste products for bio-fuels and green chemicals for more than 10 years. Her research focuses on development and design of low temperature chemical and biotechnological processes for production of liquid biofuels and bio-chemicals using biorefinery concepts. Starting from chemical characterization of the biomass or waste using analytical techniques such as HPLC and GC the aim is to convert a given biomass into (1) fermentable sugars by physical/chemical/enzymatic processes, and (2) convert the produced sugars into biofuels and/or biochemicals by microbial fermentation with the lowest possible energy penalty. She has worked closely with European industry in the past to develop and scale up biorefinery processes. In June 2010, she joined Masdar Institute, where her research was focused on aquatic biomasses and identification, isolation, and formation of value added products. She is author and co-author of more than 60 scientific papers including 38 ISI journal papers, five book chapters, and several conference contributions in areas related mainly to bio-energy and bio-chemicals production.
Artificial Intelligence and Healthcare
by
Mr. Paul J. Epping, MSc
Principal Consultant, Philips MET
Chapter Lead, Singularity University, Dubai
Exolever, Ambassador, Trainer and Coach
Paul Epping provides strategic and innovation consulting to help hospitals, healthcare systems and other organizations optimize their outcomes while reducing costs and improving efficiency across their business processes, using the latest insights of exponential technologies such as AI, genomics, biotech, robotics, Blockchain and 3/4D printing. He is a member of the corporate artificial intelligence workgroup of Philips and working on cutting-edge AI solutions in the medical area. He advised Ooredoo and Du by creating awareness about technological changes that also will impact the telecom business.
He has led projects spanning innovative design, enhanced functionality specification and localization, organizational transformation, large-scale implementation of IT systems, infrastructure design, and benefits realization of enterprise-wide and departmental focused systems in multiple continents. A thought leader of several multivendor AI initiatives in the Middle East, he also brings expertise in information technology (IT) program management for new, merging and relocating organization's IT infrastructure, innovation, disruptive technologies (AI, genomics, IoT, robotics), organizational transformation and department facilities. He provided strategic consulting for several EU-funded projects and was responsible for bringing specific telemedicine solutions to several countries across the European market.
Epping has worked as a senior lecturer at the University of Applied Studies in Leiden and worked as a part-time associated professor in information management, foreign healthcare systems and innovation at the University for Applied Sciences in Neu-Ulm and Hannover, Germany. He presents and lectures about the impact of exponential technologies (such as AI, biotech, robotics) innovation, eHealth, standardization, education, exponential transformation and has been a guest speaker on these topics internationally. After completing studies of technological exponentials at the Singularity University in Silicon Valley (USA), he developed as a thought leader and has been active in a global network of innovators and futurists. He has presented at numerous conferences and panels including United Nations, Commonwealth International Fund, Exponential Medicine, Science Festivals, SME Summits, Shanghai Forum, and EU, among others. In addition, he lectures about entrepreneurship, innovation and AI at several universities in the UAE. He mentors a variety of startup companies as well as SMEs. Epping is member of the Global Government AI think tank, which is based in the UAE and includes thought leaders from around the globe advising governments about AI related topics. He is the chapter lead of the Singularity University in Dubai. Lastly, he is one of the initiators of the high-tech transfer between China and the rest of the startup world (http://biz2china.co/).  
He holds a clinical degree from the University of Applied Sciences in Nijmegen, in the Netherlands and master's degrees in social sciences and philosophy from the VU Amsterdam, Information Technology at Open University, Heerlen. He completed advanced coursework in the areas of organizational management, project management, exponential technologies, innovation, future scenarios, enterprise architecture as well as exponential transformation (Exolever, to guide the change of corporates to become more exponentially, adaptable to the rapid changing technological world). He is a double alumnus of Singularity University, USA.
Registration Opens: November 29, 2018
Abstract Submission Deadline (for AUS students/faculty only): January 24, 2019
Registration Deadline: February 23, 2019
Main Building Hall B – Symposium
Main Building Dining Room – Lunch
Organizing Committee
Dr. Hasan Al-Nashash, Chair
Dr. Abdulrahim Shamayleh
Dr. Abdulsalam Jarrah
Dr. Amani Al-Othman
Dr. Lucia Pappalardo
Dr. Mohamed Abdelgawad
Dr. Rana Sabouni
Thank You for Registering