International Conference on Communications, Signal Processing, and their Applications
March 19, 2019

to

March 21, 2019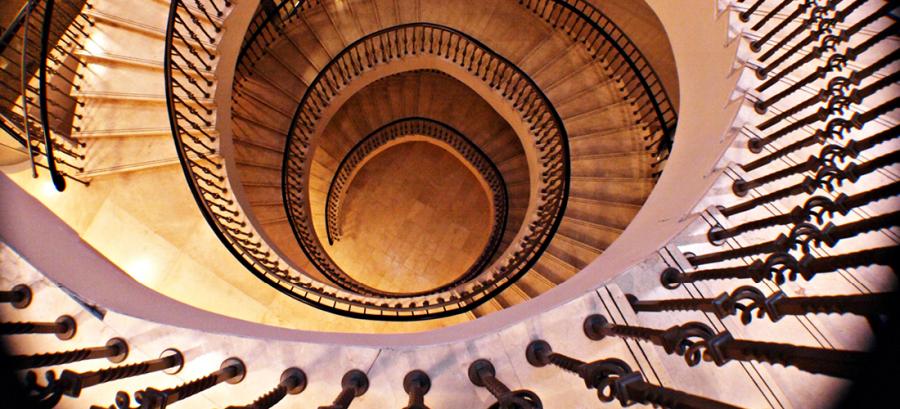 ICCSPA19 brings together researchers, students, and engineers from around the world to share their recent original findings in the areas of communications and signal processing, such as mobile radio systems, computer networks, satellite communications, image and video processing, biomedical applications, microwaves, etc. This is the third event following successful 2013 and 2015 conferences, which attracted papers from more than 35 countries. Distinguished speakers will be invited to deliver keynote lectures during the conference as well as tutorial by experts on recent aspects related to communications and signal processing and their applications.
Sponsors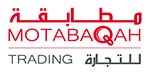 | | |
| --- | --- |
| Paper submission: | January 21, 2019 (Templates can be found in the IEEE templates page) |
| Tutorial proposals:   | January 21, 2019 |
| Notification of acceptance: | February 15, 2019 |
| Camera-ready paper submission | February 25, 2019 |
The Third International Conference on Communications, Signal Processing, and their Applications (ICCSPA'19) will provide a forum for scientists and academics engaged in research and development to convene and present their latest scholarly work in communications and signal processing. A number of distinguished speakers will be invited to deliver keynote lectures. Diverse tutorial sessions by leading experts will be held on March 19, 2019. Papers are invited in all areas of Communications and Signal Processing including (but not limited to) the following areas:
Communications Track
Signal Processing Track

Modulation and Coding
Channel Estimation and Equalization
Adaptive Antenna and MIMO Systems
RF Propagation Studies
OFDM and Multicarrier Systems
UWB Systems
Wireless Sensor Networks
Cognitive Radio Systems & Networks
Relay Networks
Multimedia Communications
Emergent Wireless Technologies
Network and Radio Resource Management
Optical Communications
Vehicular Communications
4G/5G Systems
RF circuits and systems
Smart cities
IoT Enabling Technologies, Applications, Services & Real Implementations

Artificial Intelligence for Communications
Audio/Speech Processing and Coding
Speech and Speaker Recognition
Adaptive and Statistical Signal Processing
Array Processing
Image/Video Processing
System Identification and Modeling 
Time-Frequency and Time-Scale Analysis
Wavelets and Filter Banks
Soft Computing & Pattern Recognition
Nonlinear Signal Processing
Biomedical Applications
Signal Processing for Communications and Networking
Compressed Sampling/Sensing
Computer Vision and Machine Learning
Biometrics
Prospective authors are invited to submit their full papers (6 pages maximum) using the EDAS online submission system. Submitted papers will be peer-reviewed. The previous ICCSPA proceedings were published in IEEE Xplore.  All accepted and presented papers will be submitted for publication in IEEE.
The organizing committee welcomes proposals for tutorials to be held in conjunction with ICCSPA'19. Please send your tutorial proposals by email to: [email protected].
Templates can be found in the IEEE templates page.
Dr. Hossam S. Hassanein is a leading authority in the areas of broadband, wireless and mobile networks architecture, protocols, control and performance evaluation. He is the director of the School of Computing at Queen's University, a professor, and the founder and director of the Queen's Telecommunications Research Lab (TRL) a large computing lab with extensive international academic, and industrial collaborations.

Dr. Hassanein has over 500 publications in journals and conference proceedings in the areas of computer networks, and performance evaluation. He has given several keynote addresses, talks, and tutorials at premier international venues. He has also served on the program committee of numerous international conferences and workshops, and is an associate editor for several international journals.

Dr. Hassanein is an IEEE Communications Society Distinguished Speaker since 2011 and previously, from 2008 to 2010, an IEEE Communications Society Distinguished Lecturer. He is a former chair of the IEEE Communication Society Technical Committee on Ad hoc and Sensor Networks, and the recipient of the 2014 IEEE Communication Society Technical Committee on Ad Hoc and Sensor Networks Distinguished Service Award. In 2015, he was awarded the Queen's University School of Graduate Studies Award for Excellence in Graduate Student Supervision. In 2016, the IEEE Communications Society Communications Software Technical Achievement Award was given for his outstanding contributions to routing and deployment planning algorithms in wireless sensor networks. In 2017, he was awarded the prestigious recognition of Fellow of the Institute of Electric and Electronics Engineers (FIEEE) for his significant contributions to protocols, architectures and analysis of multi-hop wireless networks.

Dr.Kainam Thomas Wong earned his B.S.E. from UCLA and Ph.D. from Purdue University. He was a Manufacturing Engineer in the General Motors Technical Center, and a Senior Professional Staff Member at the Johns Hopkins University Applied Physics Laboratory. He has held faculty positions at Nanyang Technological University (Singapore), The Chinese University of Hong Kong, The University of Waterloo (Canada), and The Hong Kong Polytechnic University.

He serves/served on the editorial board of 10 journals in the Science Citation Index, including the IEEE Transactions on Aerospace and Electronic Systems (as Technical Editor), the IEEE Transactions on Signal Processing, the IEEE Transactions on Vehicular Technology, the IEEE Signal Processing Letters, and the IET Signal Processing (as Deputy Editor-in-Chief).

He is a fellow of the UK's Institution of Engineering and Technology.
 Conference Chairs

Mohamed Hassan

UAE

Hasan Mir

UAE

Technical Program Chairs

Mahmoud H. Ismail

UAE

Aboelmagd Noureldin

Canada

International Advisory Board

Karim Abed-Meraim

France

Hamid Aghvami

UK

Mohamed Alouini

Saudi Arabia

Moeness Amin

USA

Eesa Bastaki

UAE

Moncef Gabbouj

Finland

John Hansen

USA

Fred Harris

USA

Marwan Krunz

USA

Khaled Ben Letaief

Hong Kong

Sanjit Mitra

USA

Andreas Spanias

USA

Asrar Sheikh

Saudi Arabia

Hossam Hassanein

Canada

Abdelhak Zoubir

Germany

Aboelmagd Noureldin

Canada

Kainam Wong

Hong Kong

Halim Yanikomeroglu

Canada

Belouchrani Adel

Algeria

Steering Committee

Khaled Assaleh

UAE

Mohamed El-Tarhuni

UAE

Mohamed Hassan

UAE

Hasan Mir

UAE

Tutorials

TBD

 

Student Activities

TBD

 

Publication

Amer Zakaria

UAE

Local Arrangement

Nasser Qaddoumi

UAE

Web and IT

Aniss Zakaria

UAE
Initial Paper Submission:
Prospective authors are invited to submit original technical papers to ICCSPA19 that are not under review for any other conference at the same time.
All submission should be written in English with a maximum of 6 pages (font 10, double column) following the standard IEEE conference templates that can be found at this link. Only PDF files will be accepted for the review process and all submissions must be done through EDAS.
Please make sure that the paper title and the list of authors included in the submitted PDF file is the same as those included in the EDAS paper registration page.
To be published in the ICCSPA19 Conference Proceedings and IEEE Xplore, an author of an accepted paper is required to register for the conference at the full rate and must present the paper at the conference. For authors with multiple accepted papers, one full registration is valid for up to 2 papers.
To submit your paper, please click here
To submit a tutorial proposal, please send it to [email protected]
Author registration: (By Feb 25, 2019) for paper to be included in the program and IXplore)
| | |
| --- | --- |
| $550 | IEEE member   |
| $650 | Non IEEE member |
All papers must have a registration at full rate even if the presented is a student. One registration covers for up to two papers presented by one author.
Participant (non-author)  registration (until March 19th):
| | |
| --- | --- |
| $450 | IEEE member   |
| $550 | Non IEEE member   |
| $250 | Student IEEE member |
| $350 | Student non IEEE member |
 

Time

Day 1: Tuesday, March 19, 2019

9:00 a.m. onwards

Registration

10:00 – 10:15

Opening Ceremony – Main Building / Lecture Hall A

10:15 – 11:15

Keynote 1:  Collaborative Caching in Next Generation Wireless Networks

Professor: Hossam Hassanein

Queen's University School of Computing, Canada (Hall A)

11:15 – 11:40

Coffee Break

11:40 – 13:00

C1: Networking (Hall B)

D1: Image Processing (Senate Room)

13:00 – 14:00

Lunch Break

14:00 – 15:00

Invited Talk: 3GPP 5G New Radio Technology Overview, Deployment Scenarios & Keysight 5G Workflow Solutions

 

Asish Jain, Application Engineer, Keysight Technologies (Hall A)

15:00 – 15:20

Coffee Break

15:20 – 17:00

C2: PHY and MAC Aspects (Hall B)

D2: Signal Processing Applications (1) (Hall A)
Time

Day 2: Wednesday, March 20, 2019

9:00 a.m. onwards

Registration

9:30 – 10:30

Keynote 2: Polarization in Wireless Communications and in Wireless Sensing

Professor: Kainam Thomas Wong

Beijing University of Aeronautics and Astronautics, China (Hall A) 

10:30 – 11:00

Coffee Break

11:00 – 12:00

Invited Talk: The Relevant Capstone (Hall A)
Dr. Abd-Elhamid M. Taha

Electrical  Engineering Department, Alfaisal University, Riyadh, KSA

12:00 – 13:40

C3: Microwave Theory and Antennas (Hall B)

D3: Signal Processing Applications (2)  (Senate Room)

13:40 – 15:00

Lunch Break

15:00 – 16:00

Invited Talk: Non-Linear Device Characterization and X-parameters

Vishal Gupta, Solutions Architect and RF Segment Team Leader, Keysight Technologies (Hall A)

16:00 – 16:20

Coffee Break

16:20 – 17:40

C4: Autonomous Systems/Localization (Hall B)

19:30 – 22:00

 

Conference Banquet
 

Time

Day 3: Thursday, March 21, 2019

9:00 a.m. onwards

Registration

9:00 – 10:40

C5: IoT-based Systems
(Hall B)

D4: Electronics and Power Considerations for Communications and Signal Processing (Senate Room)

10:40 – 11:00

Coffee Break

11:00 – 12:00

Invited Talk: GNSS Signal Processing and Future Applications (Hall A)

Dr. Mohamed Tamazin

Head of Central Unit for Training and Consultancy Services

Department at Arab Academy for Science, Technology and Maritime Transport (AASTMT), Alexandria, Egypt

12:00 – 13:00

Invited Talk: A Platform Based Approach to Advanced Wireless Research (Hall A)

Michel Nassar

NI Account Manager serving UAE, Saudi Arabia and Lebanon  

13:00 – 19:00

City Tour
American University of Sharjah (AUS) was founded in 1997 by His Highness Sheikh Dr. Sultan Bin Mohammad Al Qassimi, Member of the Supreme Council of the UAE and Ruler of Sharjah, who envisioned the university as a leading educational institution in the Gulf region. AUS is an independent, non-profit coeducational institution. AUS is a leading comprehensive coeducational university in the Gulf, serving students from the region and around the world.
Sharjah is a city of learning and the arts, as confirmed by its 1998 UNESCO designation as the Cultural Capital of the Arab World. This context facilitates the university's intention to be an academic center at the intersection of ancient cultural traditions and contemporary intellectual currents. The city of Sharjah is home to more than 20 museums with splendid collections of artifacts and art as well as exhibits on science and natural history. Sharjah also host many cultural festivals, educational conferences, fairs and economic expositions. These resources permit the university to broaden students' formal education in a way not possible elsewhere in the region.
For AUS map and directions, please click here.
Citizens of the following countries can obtain a visa upon entry: Andorra, Australia, Austria, Belgium, Brunei, Cyprus, Denmark, Finland, France, Germany, Greece, Holland (Netherlands), Hong Kong, Iceland, Ireland, Italy, Japan, Liechtenstein, Luxembourg, Malta, Malaysia, Monaco, New Zealand, Norway, Paraguay, Portugal, San Marino, Singapore, South Korea, Spain, Sweden, Switzerland, United Kingdom, United States of America and Vatican City.
Citizens of other countries will require a visa to enter the United Arab Emirates. If you are flying to the UAE using Emirates Airlines or Air Arabia, the airline can get you the necessary visa if you make the request in advance.
If you elect to apply for a visa at the UAE embassy in your country, we will be glad to provide you with any supporting documents that you may need, such as an invitation letter indicating the acceptance of your paper.
Thank You for Registering