International Conference on Writing for STEM
November 28, 2019

to

November 29, 2019
The global dimensions of STEM research have led to the emergence of several related areas of research that aim to enhance STEM education. These areas include text analysis, academic literacy, teaching, learning, innovation and creativity. The teaching and learning of writing (and reading) represent significant aspects of STEM education and research, since writing is the medium used by STEM researchers and students to communicate their original findings.
The conference welcomes contributions that draw on the insights of both reading and writing specialists, and STEM educators and researchers about reading and writing. The conference addresses issues related to writing pedagogies, writing contexts and academic writing in STEM publications. It will provide a platform for presentations and how-to workshops on areas of writing such as writing for scholarly publications in English; collaborative interdisciplinary authorship; writing research reports; developing research arguments; audience engagement; critical thinking and writing; teaching reading and writing to STEM students; and analyzing written text.  We also propose a new collaborative work-in-progress workshop format on our call-for-papers page. 
Abstract Submission Deadline: October 31, 2019
Registration Deadline: November 14, 2019
Full Paper Submission Deadline (TBA)
The conference welcomes contributions that draw on the insights of both reading and writing specialists, and STEM educators and researchers about reading and writing in STEM. Please submit your abstract in no more than 200 words as a Word document to wstem@aus.edu.  Abstract will be reviewed until October 31, 2019. We welcome early submissions and will respond within two weeks of submission. The conference welcomes practical contributions supported by a convincing rationale, research presentations and concept-based papers. Presentations will be 30 minutes in length including discussion time. Please also note our "research in process" workshop sessions below.
Suggested conference strands include but are not limited to:
  The Importance of Reading

Developing Academic Literacy

Writing for Publication

Analyses of STEM Writing (including corpus/genre analyses)

Writing for Impact: Grant and Business Writing

Interdisciplinary Writing

Innovative Practices in Teaching Reading and Writing

Graduate Writing in STEM

Reading and Writing in General Education

STEM Student Writer Panel

Science Journalism
Please suggest which strand(s) your paper is best suited for.
For further inquiries about abstract topics, please contact Professor Roger Nunn (rnunn@aus.edu), Department of Writing Studies, American University of Sharjah.
Special Collaborative Workshop Format
We also propose a special workshop strand on the final afternoon, which focusses on research in process, and is distinguished by its unique approach to sharing research. Instead of the standard model where participants present their finished work in a presentation format, the participants in this workshop-style session collaborate in each other's projects-in-process by reading a short draft text on fellow participants' research, and in groups of three or four, ask questions and provide feedback.  Each participant discusses and receives thoughtful responses on his/her own work, and reads and provides feedback on three or four other projects.  This strand requires pre-reading prior to the conference and could also lead to join publications. For further information on this strand, please contact Dr. Lynne Ronesi (lronesi@aus.edu) Department of Writing Studies, American University of Sharjah.
Paul Kei Matsuda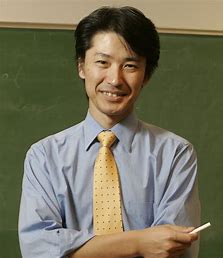 Paul Kei Matsuda is Professor of English and Director of Second Language Writing at Arizona State University, where he works closely with doctoral students specializing in second language writing from various      disciplinary perspectives. He is also Concurrent Professor of Applied Linguistics at Nanjing University and Zhengzhou University.
Paul is Founding Chair of the Symposium on Second Language Writing and Series Editor of the Parlor Press Series on Second Language Writing. Former President of the American Association for Applied Linguistics, he has also served as the founding chair of the CCCC Committee on Second Language Writing and the chair of the Nonnative English Speakers in TESOL (NNEST) Caucus. 
Paul has published widely on various topics on language, writing and professional development in applied linguistics, rhetoric and composition and TESOL, and has received a number of prestigious awards for his publications. He has been invited to present keynote and plenary talks as well as lectures and workshops in various countries and regions, including Australia, Bosnia and Herzegovina, China, Denmark, Germany, Guatemala, Hong Kong, Hungary, Indonesia, Italy, Japan, Kazakhstan, Korea, Malaysia, Mexico, New Zealand, Peru, the Philippines, Singapore, Spain, Taiwan, Thailand, Turkey, United Arab Emirates, the United States and others.
Paul has previously directed writing programs at the University of New Hampshire and Arizona State University. He has taught a wide variety of courses in applied linguistics, linguistics, rhetoric and composition, and TESOL at Chulalongkorn University (Thailand), Purdue University (USA), Jilin University (China), Kanda University of Foreign Studies (Japan), Miami University (USA), Nagoya University (Japan), Nanjing University (China), Shih Chien University (Taiwan), Tamkang University (Taiwan), Thammasat University (Thailand), the University of New Hampshire (USA) and the University of Utah (USA). In addition, he has held visiting professor and researcher positions at Pennsylvania State University (USA) and the University of Hong Kong (Hong Kong SAR), where he gave lectures and workshops and provided consultations for doctoral students and faculty members.
In addition to teaching, research and professional service, Paul has served as a program developer, evaluator and consultant for various language programs and graduate programs throughout the United States and around the world. Paul's full bio can be found at http://pmatsuda.faculty.asu.edu/.
John Unger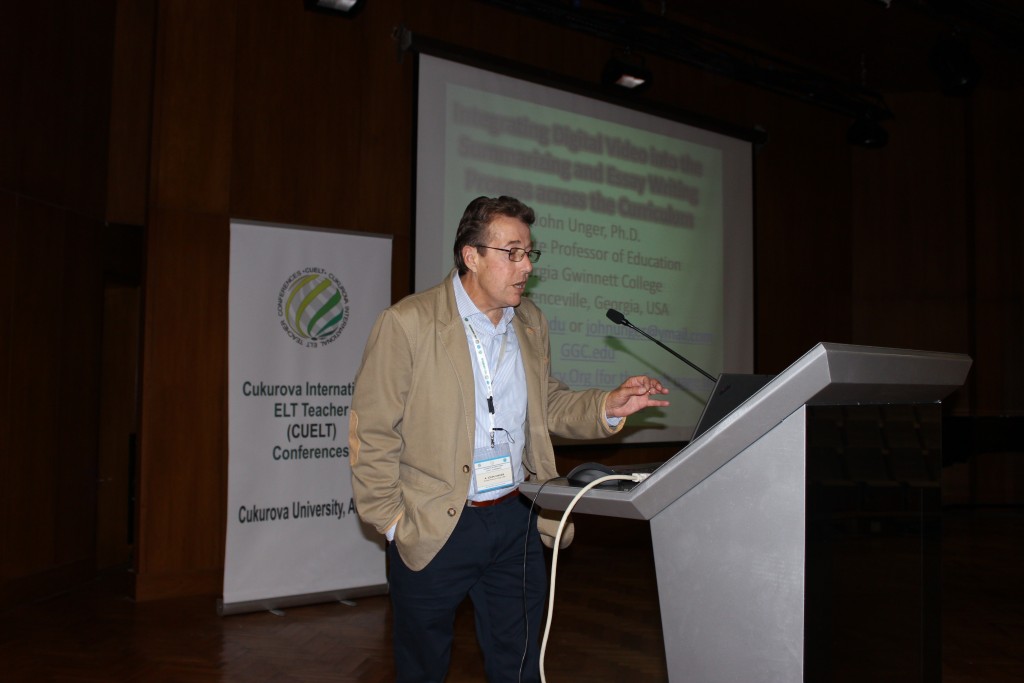 Poet, sailor and academic, John Unger brings a wealth of real-life experience to his academic work. He specializes in transitional literacy and is the founder of Transitional Literacy.org, which states its mission as "…to support adults transitioning to college, university, or technical schools; the emphasis is on academic and technical English language reading and writing." This site is an excellent resource for writing and literacy faculty. John worked for many years as an executive associate editor with the Asian EFL Journal and is a founding member of English Scholars Beyond Borders.
He has worked and studied in a wide variety of ESL/EFL and developmental English contexts for almost 30 years. He currently teaches EAP and English Composition courses at Georgia Gwinnet College in Lawrenceville, Georgia, USA. He has published, presented papers and workshops, and taught undergraduate and graduate courses revolving around TESOL, gesture and language, writing, developmental English, linguistics, traditional English grammar and usage, literacy, semiotics and video games, and multilingual/multicultural education. His current research involves the use of digital videos that can be developed as supporting tools for English language learners in K-12, EAP, STEM and transitional literacy-learning contexts.
For the past several years, John has been working with math professor Dr. Andrei Olifer to use digital video for analyzing students' problem-solving processes for math word problems; he hopes to continue digital video applications for other STEM disciplines. Before his life in higher education, John spent four years in the US Navy and fifteen seasons on coastal and deep-sea commercial fishing boats in the Northern Pacific, Gulf of Alaska and Bering Sea.  
For a fuller profile, visit:  http://www.englishscholarsbeyondborders.org/members-profiles/john-ungers-profile/.
Day 1: Thursday, November 28, 2019

Time

Activity

Location

8:30 a.m. – 9:30 a.m.

Registration

Main Building

9:30 a.m. – 10:00 a.m.

Opening Session

Main Building

10:00 a.m. – 11:00 a.m.

Keynote Address 1

Main Building

11:00 a.m. – 11:20 a.m.

Coffee Break

LAN

11:30 a.m. – 12:00 p.m.

Concurrent Sessions

LAN

12:10 p.m. – 12:40 p.m.

Concurrent Sessions

LAN

12:45 p.m. – 1:45 p.m.

Lunch

LAN

1:50 p.m. – 2:20 p.m.

Concurrent Sessions

LAN

2:30 p.m. – 3:00 p.m.

Concurrent Sessions

LAN

3:10 p.m. – 3:40 p.m.

Concurrent Sessions

LAN

3:50 p.m. – 4:20 p.m.

Concurrent Sessions

LAN
Day 2: Friday, November 29, 2019

Time

Activity

Location

8:30 a.m. – 9:30 a.m.

Breakfast

Main Building

9:30 a.m. – 10:30 a.m.

Keynote Address 2

Main Building

10:45 a.m. – 11:15 a.m.

Concurrent Sessions

LAN

11:25 a.m. – 11:55 a.m.

Concurrent Sessions

LAN

12:05 p.m. – 1:20 p.m.

Lunch

LAN

1:20 p.m. – 1:50 p.m.

Concurrent Sessions

 

 

 

Collaborative Workshops

LAN

2:00 p.m. – 2:30 p.m.

Concurrent Sessions

LAN

2:40 p.m. – 2:50 p.m.

Concurrent Sessions

LAN

3:00 p.m. – 3:30 p.m.

Concurrent Sessions

LAN
Organizing Committee
Roger Nunn (Chair)
Lynn Ronesi
Alaanoud Abusalim
Tharwat El-Sakran (Department of English)
Ali Sami Alnaser (Head, Department of Physics)
Hadeel al Rahal
Randa Bou Mehdi
Neslihan Bilikozen
Department of Writing Studies Logistical Support Team
Ozgur Parlak
Zsuzanne Munday
Rachel Buck
Brad Curabba
Maria Eleftheriou (and Writing Center Tutors)
College of Engineering Advisor
Abstract Review
Roger Nunn
Tharwat El Sakran
Philip McCarthy
Lynne Ronesi
Alaanoud Abusalim
Ozgur Parlak
Zsuzanne Munday
Rachel Buck
Brad Curabba