About

Admissions

Academics

Life at AUS

.
Travel and Visa Information
International Symposium on Mechatronics and its Applications '18
March 4, 2018

to

March 6, 2018
ISMA'18 is the eleventh in a series of symposia focusing on theoretical and practical aspects of mechatronics. It will be held by the Mechatronics Center at American University of Sharjah, UAE, from March 4 to 6, 2018. The symposium covers the synergetic integration of mechanical engineering with electronics, intelligent control, and design and manufacturing of industrial products and processes. The main idea of the symposium is to bring together scientists, scholars, engineers, and students from universities and industries to exchange and promote research in the field of mechatronics, and hence to foster research relations between the universities and the industry in this field.
Call for Papers
To download the Call for Papers, please click here. 
Important Dates 
| | |
| --- | --- |
| Submission of a draft paper: | January 31, 2018  (Templates can be found on the IEEE templates page.) |
| Tutorial and special session proposals: | January 15, 2018 |
| Notification of acceptance: | February 10, 2018 |
| Camera-ready full paper submission: | February 20, 2018 |
Registration
Registration Type

Early registration: 
by February 15, 2018

Late registration: 
after February 15, 2018

IEEE Member

US $400

US $500

Non-Member

US $500

US $600
Sponsors: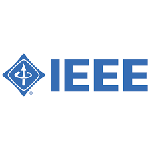 Topics
Topics of interest include, but are not limited to:
Internet of Things and Industry 4.0: Role of industry 4.0, IoT and cloud computing in mechatronics. Role of mechatronics in smart cities, Mechatronic systems cyber security.
System Integration: Cyber Embedded systems, smart manufacturing systems, Smart sensors, Smart actuators, modeling and simulation, MEMS and NEMS, bio-mechatronics, autotronics, mechanism design and applications.
Robotics: Robot kinematics and dynamics, unmanned vehicles, industrial robots, multi robotics, biomedical robotics, telerobotics, microrobotics, navigation, mapping, localization, SLAM, intelligent systems and vision.
Control Systems: Real-time control, intelligent control, monitoring and supervision, observers, estimation and identification, machine learning and pattern recognition, nonlinear control, robust control, adaptive control, optimal control, digital control, distributed and networked control and control applications.
Renewable Energy and Sustainable Systems: Mechatronics applications for control and automation of renewable energy, sustainable systems, sustainable production, and smart buildings.
Education: Mechatronics education, virtual labs, e-learning in mechatronics, curriculum development and project-based education. 
Tracks
Internet of Things and Industry 4.0: Dr. Abdul-Rahman Al-Ali
System Integration: Dr. Shayok Mukhopadhyay
Robotics and Intelligent Systems: Dr. Mohammad Jaradat/Dr. Khaled Hatamleh
Control Systems: Dr. Rached Dhaouadi
Renewable Energy and Sustainable Systems: Dr. Jin Lee
Education: Dr. Lotfi Romdhane
SMART LIVING: THE NEXT FRONTIER
Professor Sajal K. Das
Daniel St. Clair Endowed Chair
Department of Computer Science
Missouri University of Science and Technology, USA
Abstract:
We live in an era in which our physical and personal environments are becoming increasingly intertwined and smarter due to the advent of pervasive sensing, wireless communications, computing, and actuation technologies. Indeed our daily living in smart cities and connected communities will depend on a wide variety of smart service systems and cyber-physical infrastructures, such as smart energy, transportation, healthcare, supply-chain, etc. Alongside, the availability of low-cost wireless sensor networks, Internet of Things (IoTs) and rich mobile devices (e.g., smartphones) are also empowering humans with fine-grained information and opinion collection through crowdsensing about events of interest, resulting in actionable inferences and decisions.
This synergy has led to cyber-physical-social (CPS) convergence with humans in the loop that exhibits complex interactions, inter-dependencies and adaptations between engineered/natural systems and human users with a goal to improve quality of life experience in what we call smart living. However, the main challenges are posed by the scale, heterogeneity, big data, and resource limitations in context recognition and situation awareness using sensors, IoTs and CPS networks.
This talk will first highlight unique research issues and challenges in smart living and CPS systems, followed by novel solutions for energy-efficient data gathering and fusion, coverage and connectivity, security and trustworthiness, and trade-off between energy and information quality in multi-modal context recognition. We will present case studies and experimental results for smart grid and smart healthcare applications. The talk will be concluded with directions for future research.
Biography:
Dr. Sajal K. Das is Professor of Computer Science and Daniel St. Clair Endowed Chair at Missouri University of Science and Technology, Rolla, Missouri, USA, where he was the Chair of the Department of Computer Science from 2013-2017. During 2008-2011, he served the NSF as a Program Director in the Computer and Network Systems Division. Prior to 2013, Dr. Das was a University Distinguished Scholar Professor of Computer Science and Engineering, and Founding Director of the Center for Research in Wireless Mobility and Networking (CReWMaN) at the University of Texas at Arlington. 
His broad research interests include IoTs, big data analytics, cloud computing, wireless and sensor networks, mobile and pervasive computing, cyber-physical systems, smart environments including smart grid and smart healthcare, security and trustworthiness, biological and social networks, and applied graph theory and game theory. He has directed over $15M funded research projects and published over 700 research papers in these areas in high quality journals and conferences. He holds five US patents, has co-authored 52 invited book chapters, and four books – Smart Environments: Technology, Protocols, and Applications (John Wiley, 2005); Handbook on Securing Cyber-Physical Critical Infrastructure: Foundations and Challenges (Morgan Kaufman, 2012); Mobile Agents in Distributed Computing and Networking (Wiley, 2012); and Principles of Cyber-Physical Systems: An Interdisciplinary Approach (Cambridge University Press, 2018). 
According to DBLP, Dr. Das is one of the most prolific authors in computer science. His h-index is 78 with more than 25,000 citations according to Google Scholar. He has graduated 41 PhD students. Dr. Das is a recipient of the 10 Best Paper Awards in prestigious conferences like ACM MobiCom and IEEE PerCom, and numerous awards for research, teaching, mentoring and professional services, including IEEE Computer Society's Technical Achievement Award for pioneering contributions to sensor networks and mobile computing. He is the founding Editor-in-Chief of Elsevier's Pervasive and Mobile Computing Journal (since 2005) and serves as Associate Editor of several journals including IEEE Transactions on Mobile Computing and ACM Transactions on Sensor Networks. A (co)-founder of IEEE PerCom, WoWMoM, SMARTCOMP, and ICDCN conferences, he has served on numerous ACM and IEEE conference committees as general chair, technical program chair, or program committee member. Dr. Das is an IEEE Fellow for pioneering contributions to parallel, distributed and mobile computing.
DISTRIBUTED ALGORITHMS FOR MULTI-ROBOT SYSTEMS
Professor Jeff S. Shamma
King Abdullah University of Science and Technology
Saudi Arabia
Abstract:
In multi-robot systems, there is a group of mobile robots that seek to achieve a collective task as a team. Each robot makes decisions based on available local information as well as limited communications with neighboring robots. The challenge is to design local control policies that result in desirable global behaviors. In contrast to the traditional centralized control paradigm, both the measurements and decisions are distributed among multiple controllers. This talk presents results for cooperative robotics based on methods drawn from distributed optimization and game theory, with applications to area coverage, capture-the-flag, and formation control.
Biography:
Dr. Jeff S. Shamma is a Professor and Chair of Electrical Engineering at the King Abdullah University of Science and Technology (KAUST), where he is also the director of the Robotics, Intelligent Systems & Control laboratory (RISC). Shamma is the former Julian T. Hightower Chair in Systems & Control at the School of Electrical and Computer Engineering at Georgia Tech, and has held faculty positions at the University of Minnesota, The University of Texas at Austin, and the University of California, Los Angeles. Dr. Shamma received a Ph.D. in systems science and engineering from MIT in 1988. He is the recipient of an NSF Young Investigator Award, the American Automatic Control Council Donald P. Eckman Award, and the Mohammed Dahleh Award, and is a Fellow of the IEEE and of the IFAC (International Federation of Automatic Control). He is currently deputy editor-in-chief for the IEEE Transactions on Control of Network Systems and a Distinguished Lecturer of the IEEE Control Systems Society.
Download the Full Technical Program (PDF)

 

 

ISMA18 Program: Overview Schedule

Sunday, March 4, 2018

13:30–14:00

Reception/Registration (Auditorium EB1-030)

14:00–17:00

ROS Tutorial (Auditorium EB1-030)

17:00–17:45

Invited Talk (Auditorium EB1-030)

Advances in High Performance Computing

Professor Houssain Kettani

Department of Computer Science, Florida Polytechnic University, FL, USA

Monday, March 5, 2018

8:30–9:30

Registration (Main Building)

9:30–10:00

Opening Ceremony (Main Building, Hall A)

Professor Björn Kjerfve, Chancellor, American University of Sharjah

Professor Richard Schoephoerster, Dean of Engineering, American University of Sharjah

Professor Lotfi Romdhane and Professor Mamoun Abdel-Hafez, General Conference Chairs, American University of Sharjah

10:00–11:00

Keynote Address 1 (Main Building, Hall A)

Smart Living: The Next Frontier

Professor Sajal K. Das

Daniel St. Clair Endowed Chair, Department of Computer Science, Missouri University of Science and Technology, USA

11:00–11:30

Coffee Break and Student Poster Competition

11:30–12:45

Morning Technical Sessions A (Main Building Hall B)

12:45–14:15

Lunch 

14:15–15:15

Afternoon Technical Sessions B (Main Building Hall B)

15:15–15:45

Coffee Break and Student Poster Competition

15:45–17:15

Afternoon Technical Sessions C (Main Building Hall B)

18:30

Gala Dinner

Tuesday, March 6, 2018

9:30–10:30

Keynote Address 2 (Main Building, Hall A)

Distributed Algorithms for Multi-Robot Systems

Professor Jeff S. Shamma

King Abdullah University of Science and Technology, Saudi Arabia

10:30–11:00

Coffee Break

11:00–12:15

Morning Technical Sessions D (Main Building Hall B)

12:15–13:15

Morning Technical Sessions E (Main Building Hall B)

13:15–14:45

Lunch 

14:45–16:15

Afternoon Technical Sessions F (Main Building Hall B)
Organizers
Committee

 

Honorary Chair

Mohammad-Amin Jarrah

General Chairs

Lotfi Romdhane, Mamoun Abdel-Hafez

Scientific Committee Co-Chairs

Mohammad Jaradat, Jin Lee

Plenary Sessions and Tutorials

Rached Dhaouadi

Student Poster Competition and Publicity

Abdul-Rahman Al-Ali

Publication 

Shayok Mukhopadhyay

Symposium Secretariat

Salwa Mohamed

Symposium Organizer

AUS Mechatronics Graduate Program
International Advisory Committee
Chen I-Ming, NTU, Singapore
Ronald C. Arkin, GaTech, USA
Ridha Ben Mrad, UToronto, CA
Yousef Bastaki, EGA, UAE
Fakhri Karray, U. Waterloo, CA
Eesa M. Bastaki, U. Dubai, UAE
Essa Basaeed, IEEE-UAE
Authors/Submission
Paper Submission 
Prospective participants of ISMA'18 are invited to submit their full papers using our EDAS online submission system.
Requirements
A completed electronic submission is due prior to the published deadline. A complete submission will include the following:
abstract
summary paper
category choice
copyright agreement
Adherence to the instructions for preparation of the abstract and summary is imperative. NO CHANGES OR REVISIONS WILL BE ALLOWED AFTER THE DEADLINE. Emailed or faxed submissions will not be accommodated. Failure to complete any of the preceding requirements may result in rejection of a paper. Registration and submission for technical sessions is open to all members of the scientific and technical community. It is incumbent on the authors to obtain appropriate approval to present their work to this international forum.
Peer Review
ISMA'15 contains high-quality submissions that undergo a peer-review conducted by the members of the Technical Program Committee. The results of the peer review translate into paper selections and topic-driven technical sessions for this conference. Results from that meeting will be sent via email to all authors from Technical Papers Staff. If the paper is accepted, the summary will be reproduced directly from the material submitted by the author(s).
Style Guide
This style guide is a reference for all submitting authors and is consistent with the previous ISMA format and style.
Download Style Guide in PDF Format.
You will need Adobe Acrobat to download this file. If you don't have this software yet, you may download it for free at the Adobe website.
Requirements
All manuscripts must be in English.
The paper must be no more than six pages. It may be shorter.
To achieve the best viewing experience both for the proceedings and for the CD-ROM, we strongly encourage you to use the Times New Roman font (the LaTeX style file as well as the Word template files use Times New Roman). In addition, this will give the proceedings a more uniform look.
The paper should be in the following format:
Single-spaced
Two columns
Printed in black ink
No smaller than nine-point type throughout the paper, including figure captions. In a nine-point type, capital letters are 2 mm high.
Do NOT change the headers and footers. The page numbers will be changed automatically from the electronic submission documents.
Any text or other material outside the following margins will not be printed (except for headers and footers).
All text and figures must be contained in a 175 mm x 226 mm (6.9 inch x 8.9 inch) image area (not including headers and footers given in the template files)
The left margin has to be 19 mm (.75 inch).
The top margin has to be 25 mm (1.0 inch).
Center each page within this image area in a two-column format.
Follow the style of the sample paper that is included with regard to title, authors, addresses, abstract, headings and subheadings. Page numbers, session numbers and conference identification will be inserted when the paper is included in the proceedings.
Print the paper on 8.5 inch x 11 inch (216 mm x 280 mm) white paper or A4 white paper, following the margins described in this document and as found in the templates.
The first page should have the paper's title, author(s) and affiliation(s) centered on the page across both columns. The remainder of the text must be in the two-column format, staying within the indicated image area.
All accepted submissions will be converted to PDF format for the production of the conference CD-ROM.
ISMA management strongly encourages the submission of PDF files to protect the integrity of your work.
Do not place any form of PDF security on your files as this may delay or impede the review and publication of your work.
***Proof your work before submitting. We DO NOT ACCEPT CHANGES OR REVISIONS AFTER THE SUBMISSION DEADLINE. ***
Copyright Agreement AUS Copyright Form
Arrival
Sharjah International Airport is a short drive from the conference venue at American University of Sharjah (AUS), taking approximately seven minutes by taxi. AUS is about about 20 minutes from downtown Sharjah. If you are traveling through Dubai International Airport, it will take about 25 minutes to get to the AUS campus and also to downtown Sharjah, assuming normal traffic conditions. Abu Dhabi International Airport is a two-hour drive from Sharjah.
More information about Sharjah is available at http://sharjahtourism.ae.
Visa Arrangments
Before you travel to the UAE, please check your visa requirements and make sure you have a valid visa if needed. Different airlines and travel agencies can arrange for a UAE visa, so please check online for different offers. AUS has an agreement with the following travel agency if you wish to make a visa arrangement through them.  
Sina Star Tourist Agency
Contact: Mr. Ali Al Hoti, Manager
Mobile: +971 50 422 4 113
Email: [email protected]
Previous ISMA
ISMA'15 December 4-6, 2015, Sharjah, United Arab Emirates
Tenth International Symposium on Mechatronics and its Applications
ISMA'12 April 10-12, 2012, Sharjah, United Arab Emirates
Ninth International Symposium on Mechatronics and its Applications
ISMA'10 March 23-26, 2009, Sharjah, United Arab Emirates
Seventh International Symposium on Mechatronics and its Applications
ISMA'09 March 23-26, 2009, Sharjah, United Arab Emirates
Sixth International Symposium on Mechatronics and its Applications
IMSA'08 May 27-29, 2008, Amman, Jordan
Fifth International Symposium on Mechatronics and its Applications
ISMA'07 March 26-29, 2007, Sharjah, United Arab Emirates
Fourth International Symposium on Mechatronics and its Applications
AUS-ISM'06 March 18-20, 2006, Sharjah, United Arab Emirates
Third AUS International Symposium on Mechatronics
AUS-ISM'05 April 19-21, 2005, Sharjah, United Arab Emirates
Second AUS International Symposium on Mechatronics
Venue
Founded in 1997 by His Highness Sheikh Dr. Sultan bin Muhammad Al Qasimi, Member of the Supreme Council of the United Arab Emirates and Ruler of Sharjah, American University of Sharjah (AUS) was envisaged by His Highness as a leading educational institution in the Gulf region. Consciously based upon American institutions of higher education, AUS is grounded in Arab culture and is part of a larger process of the revitalization of intellectual life in the Middle East. AUS is an independent, not-for-profit coeducational institution that is proud of its role as a leading comprehensive coeducational university, serving students from the region and around the world.
Sharjah is a city of learning and the arts, as confirmed by its 1998 UNESCO designation as the Cultural Capital of the Arab World. This context facilitates the university's intention to be an academic center at the intersection of ancient cultural traditions and contemporary intellectual currents. The city of Sharjah is home to more than 20 museums with splendid collections of artifacts and art as well as exhibits on science and natural history. Sharjah also hosts many cultural festivals, educational conferences, fairs and economic expositions. These resources permit the university to broaden students' formal education in a way not possible elsewhere in the region.
Contact
College of Engineering
American University of Sharjah
PO Box 26666, Sharjah, UAE
Tel +971 6 515 2934
Fax +971 6 515 2979
Email: [email protected]
Email: [email protected]
Thank You for Registering