About

Admissions

Academics

Life at AUS

.
Profile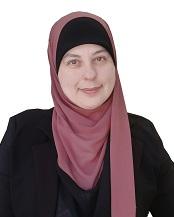 College / Department
Teaching areas
Fuel Cells Technology, Chemical Engineering Thermodynamics, Heat Transfer, Fluid Mechanics, Electro-chemical Engineering and Energy Systems.
Research areas
Renewable Energy, High Temperature PEM Fuel Cells, Nano-composite membranes, Solid Proton Conductors, Solar Cells, Implantable Electrodes.
Education
PhD, Phd In Chemical Engineering, University of Ottawa, 2012
Master, Masters Of Mining, Metals And Materials Engineering, McGill University, 2004
BS, Chemical Engineering, Jordan University of Science and Technology, 2001
Professional experience
Associate Professor, Chemical Engineering, American University of Sharjah, Sharjah, 2019 - Present
Assistant Professor, Chemical Engineering, American University of Sharjah, Sharjah, 2013 - 2019
Graduate Academic Advisor, Saudi Cultural Bureau, Ontario, Canada, 2012 - 2013
Graduate Research Assistant, University of Ottawa, ON, Canada, 2007 - 2011
Research Assistant, McGill University, Quebec, Canada, 2006 - 2006
Contact
PhD, University of Ottawa,
Dr. Amani Al-Othman's research focuses on fuel cell technology and renewable energy. Research activities also include the development of nano-composite materials fuel cells and solar cells. Dr. Al-Othman is currently leading the energy group at the department of Chemical Engineering/AUS. The group aims at developing novel coatings for self-cleaning PV-Cells. Other research activities extend to the development of implantable electrodes for neural sensing/stimulation and solar desalination. Dr. Al-Othman published several peer-reviewed scholarly articles in high impact factor journals and she was an invited/plenary speaker at several international conferences.
Publications
Waad Abuwatfa, Nada Zamel And Amani Al-othman. Lessons learned from the underrepresentation of women in STEM: AI enabled solutions and more, Energy And Ai, 2021
Liyan Qalyoubi, Amani Al-othman And Sameer Alasheh. Recent Progress and Challenges of Adsorptive Membranes for the Removal of Pollutants from Wastewater. Part II: Environmental Applications, Case Studies In Chemical And Environmental Engineering, 2021
Liyan Qalyoubi, Amani Al-othman And Sameer Al-asheh. Recent Progress and Challenges on Adsorptive Membranes for the Removal of Pollutants from Wastewater. Part I: Fundamentals and Classification of Membranes, Case Studies In Chemical And Environmental Engineering, 2021
Remston Martis And Amani Al-othman. Fuel cells for carbon capture and power generation: Simulation studies, 2021
Haifa Ben Salah, Amani Al-othman And Amani Al-othman. Ionic Liquid-Assisted Refinery Processes – A Review and Industrial Perspective, Fuel
Rached Dhaouadi, Amani Al-othman, Rached Dhaouadi, Muhammad Tawalbeh And Rawan Zannerni. "A characterization study for the properties of dust particles collected on photovoltaic (PV) panels in Sharjah, United Arab Emirates", Renewable Energy, June 2021
Amani Al-othman. Metamaterials: Classifications and Characteristics, May 2021
Amani Al-othman. Applications of Metamaterials, Smart Materials Module, May 2021
Amani Al-othman And Muhammad Tawalbeh. Classifications of Thermal Energy Storage Materials, May 2021
Malek Alkasrawi, Amani Al-othman, Muhammad Tawalbeh, Shona Doncan, Raghu Gurram, Eric Singsaas, Fares Almomani And Sameer Al-asheh. A novel technique of paper mill sludge conversion to bioethanol toward sustainable energy production: Effect of fiber recovery on the saccharification hydrolysis and fermentation, Energy, 15 May 2021
Malek Alkasrawi, Amani Al-othman, Muhammad Tawalbeh, Shona Doncan, Raghu Gurram, Eric Singsaas, Fares Almomani And Sameer Al-asheh. A novel technique of paper mill sludge conversion to bioethanol toward sustainable energy production: Effect of fiber recovery on the saccharification hydrolysis and fermentation, Energy, 15 May 2021
Hassan Karimi-maleh, Yasin Orooji, Fatemeh Karimi, Marzieh Alizadeh, Mehdi Baghayeri, Jalal Rouhi, Somayeh Tajik, Hadi Beitollahi, Shilpi Agarwal, Vinod Gupta, Saravanan Rajendran, Ali Ayati, Li Fu, Afsaneh Sanati, Bahareh Tanhaei, Fatih Sen, Mehdi Shabani-nooshabadi, Padideh Asrami And Amani Al-othman. A critical review on the use of potentiometric based biosensors for biomarkers detection, Biosensors And Bioelectronics, 15 May 2021
Paul Nancarrow, Amani Al-othman, Dhruve Mital And Sandra Döpking. Comprehensive analysis and correlation of ionic liquid conductivity data for energy applications, Energy, 1 April (2nd Quarter/Spring) 2021
Amani Al-othman And Omar Temsah. Industrial Challenges of MOFS, Smart Materials Module, March 2021
Abeer Al Bsoul, Mohammad Hailat, Arwa Abdelhay, Muhammad Tawalbeh, Amani Al-othman, Isra' Al-kharabsheh And Ahmed Al-taani. Efficient removal of phenol compounds from water environment using Ziziphus leaves adsorbent, Science Of The Total Environment, 20 March 2021
Muhammad Tawalbeh, Amani Al-othman, Feras Kafiah, Emad Abdelsalam, Fares Almomani And Malek Alkasrawi. Environmental impacts of solar photovoltaic systems: A critical review of recent progress and future outlook, Science Of The Total Environment, 10 March 2021
Muhammad Tawalbeh, Amani Al-othman, Noun Abdelwahab, Abdul Alami And Abdul Olabi. Recent developments in pressure retarded osmosis for desalination and power generation, Renewable And Sustainable Energy Reviews, 1 March 2021
Mariam Ouda, Dana Kadadou, Balsam Swaidan, Amani Al-othman, Sameer Al-asheh, Fawzi Banat And Shadi Hasan. Emerging contaminants in the water bodies of the Middle East and North Africa (MENA): A critical review, Science Of The Total Environment, 1 February 2021
Mariam Ouda, Dana Kadadou, Balsam Swaidan, Amani Al-othman, Sameer Al-asheh, Fawzi Banat And Shadi Hasan. Emerging contaminants in the water bodies of the Middle East and North Africa (MENA): A critical review, Science Of The Total Environment, 1 February 2021
Remston Martis, Amani Al-othman, Malek Alkasrawi And Muhammad Tawalbeh. Fuel cells for carbon capture and power generation: Simulation studies, International Journal Of Hydrogen Energy, 29 January (1st Quarter/Winter) 2021
Amani Al-othman, Paul Nancarrow, Muhammad Tawalbeh, Ahmad Ka'ki, Karim El-ahwal, Bassam El Taher And Malek Alkasrawi. Novel composite membrane based on zirconium phosphate-ionic liquids for high temperature PEM fuel cells, International Journal Of Hydrogen Energy, 29 January (1st Quarter/Winter) 2021
Muhammad Tawalbeh, Alex Rajangam, Tareq Salameh, Amani Al-othman And Malek Alkasrawi. Characterization of paper mill sludge as a renewable feedstock for sustainable hydrogen and biofuels production, International Journal Of Hydrogen Energy, 22 January (1st Quarter/Winter) 2021
Hanin Mohammed, Amani Al-othman, Paul Nancarrow, Yehya Elsayed And Muhammad Tawalbeh. Enhanced proton conduction in zirconium phosphate/ionic liquids materials for high-temperature fuel cells, International Journal Of Hydrogen Energy, 22 January (1st Quarter/Winter) 2021
Omnia Mohamed, Amani Al-othman, Hasan Al-nashash, Muhammad Tawalbeh, Fares Almomani And Mashallah Rezakazemi. Fabrication of titanium dioxide nanomaterial for implantable highly flexible composite bioelectrode for biosensing applications, Chemosphere, 1 January (1st Quarter/Winter) 2021
Ahmad Ka'ki, Abdulrahman Alraeesi, Amani Al-othman And Muhammad Tawalbeh. Proton conduction of novel calcium phosphate nanocomposite membranes for high temperature PEM fuel cells applications, International Journal Of Hydrogen Energy, 1 January (1st Quarter/Winter) 2021
Aseel Alatoom, Amani Al-othman And Hasan Al-nashash. Development and Characterization of Novel Composite and Flexible Electrode Based on Titanium Dioxide, Ieee Transactions On Components, Packaging And Manufacturing Technology, July (3rd Quarter/Summer) 2020
Malek Alkasrawi, Alex Rajangam, Muhammad Tawalbeh, Feras Kafiah, Amani Al-othman, Sameer Al-asheh And Qiang Sun. Techno-economic analysis and a novel assessment technique of paper mill sludge conversion to bioethanol toward sustainable energy production, International Journal Of Energy Research, 1 December 2020
Hanin Mohammed, Amani Al-othman, Paul Nancarrow, Yehya Elsayed And Muhammad Tawalbeh. Enhanced proton conduction in zirconium phosphate/ionic liquids materials for high-temperature fuel cells, International Journal Of Hydrogen Energy, 1 January (1st Quarter/Winter) 2019
Nader Almufleh, Amani Al-othman, Hasan Al-nashash And Mohammed Al-sayah. Implantable Electrodes Based on Poly-aniline (PANI) and Silicone for Neural Sensing/Stimulations, 27 October (4th Quarter/Autumn) 2020
Muhammad Tawalbeh, Amani Al-othman, Karnail Singh, Ikram Douba, Dania Kabakebji And Malek Alkasrawi. Microbial desalination cells for water purification and power generation: A critical review, Energy, 15 October (4th Quarter/Autumn) 2020
Muhammad Tawalbeh, Tareq Salameh, Mona Albawab, Amani Al-othman, Mamdouh Assad And Abdul Alami. Parametric study of a single effect lithium bromide-water absorption chiller powered by a renewable heat source, Journal Of Sustainable Development Of Energy, Water And Environment Systems, 1 September 2020
Amani Al-othman, Hasan Al-nashash, Muhammad Tawalbeh, Youssef Elhariri, Abdul Alami And Tareq Salameh. Bio-electrodes Based on Poly(methy1 methacrylate) (PMMA) for Neural Sensing, 1 July (3rd Quarter/Summer) 2020
Amani Al-othman. Development and Characterization of Novel Composite and Flexible Electrode Based on Titanium Dioxide, Ieee Transactions On Components, Packaging And Manufacturing Technology
Amani Al-othman. Proton Conductivity Studies on CP/Ionic liquids for High Temperature FCs, International Journal Of Hydrogen Energy
Amani Al-othman. Novel High Temperature Membranes Based on Polyaniline /Ionic Liquids for High Temperature PEM Fuel Cells Applications, Journal Of Key Engineering Materials, April (2nd Quarter/Spring) 2020
Malek Alkasrawi, Sameer Al-asheh, Muhammad Tawalbeh, Raghu Gurram, Shuna Doncan And Sameer Al-asheh. Process streams integration for energy saving in bioethanol production from paper mill sludge Renewable Energy, Renewable Energy
Omnia Mohammed And Amani Al-othman. Synthesis and characterization of novel flexible implantable electrodes based on titanium dioxide and Poly (methyl methacrylate) PMMA
Amani Al-othman. Parametric Study of A Single Effect Lithium Bromide-Water Absorption Chiller Driven by a Geothermal Heat Source, Journal Of Sustainable Development Of Energy, Water And Environment Systems - Jsdewes, February 2020
Tareq Salameh, Amani Al-othman, Abdul Olabi, Salah Issa, Muhammad Tawalbeh And Abdul Alami. Comparative life cycle assessment for PEMFC stack including fuel storage materials in UAE, 1 February 2020
Tareq Salameh, Muhammad Tawalbeh, Abdul Alami, Amani Al-othman, Salah Issa And Malek Alkasrawi. Life cycle analysis comparison between single crystalline solar cells and poly crystaline gallium in UAE, 1 February 2020
Abdul Alami, Kamilia Aokal, Muhammad Tawalbeh, Mohammed Faraj, Aya Majeed, Tareq Salameh, Di Zhang And Amani Al-othman. Synthesis and Characterization of Polycrystalline Copper Iodide (CuI) Thin Films, 1 February 2020
Abeer Al-bsoul, Mohammad Al-shannag, Muhammad Tawalbeh, Ahmed Al-taani, Walid Lafi, Amani Al-othman And Mohammad Alsheyab. Optimal conditions for olive mill wastewater treatment using ultrasound and advanced oxidation processes, Science Of The Total Environment, 15 January (1st Quarter/Winter) 2020
Abeer Al-bsoul, Mohammad Al-shannag, Muhammad Tawalbeh, Ahmed Al-taani, Walid Lafi, Amani Al-othman And Mohammad Alsheyab. Optimal conditions for olive mill wastewater treatment using ultrasound and advanced oxidation processes, Science Of The Total Environment, 15 January (1st Quarter/Winter) 2020
Ahmed Eisa, Amani Al-othman, Mohammad Al-sayah And Muhammad Tawalbeh. Novel composite membranes based on polyaniline /ionic liquids for pem fuel cells applications, 1 January (1st Quarter/Winter) 2020
Muhammad Tawalbeh, Alex Rajangam, Tareq Salameh, Amani Al-othman And Malek Alkasrawi. Characterization of paper mill sludge as a renewable feedstock for sustainable hydrogen and biofuels production, International Journal Of Hydrogen Energy, 1 January (1st Quarter/Winter) 2020
Amani Al-othman, Paul Nancarrow, Muhammad Tawalbeh, Ahmad Ka'ki, Karim El-ahwal, Bassam El Taher And Malek Alkasrawi. Novel composite membrane based on zirconium phosphate-ionic liquids for high temperature PEM fuel cells, International Journal Of Hydrogen Energy, 1 January (1st Quarter/Winter) 2020
Amani Al-othman. High Temperature Proton Membranes: Recent advances and Challenges, December 2019
Paul Nancarrow, Amani Al-othman And D\"opking, Sandra. Electrical conductivity of ionic liquids: Comprehensive data analysis and correlation, 2019
Amani Al-othman, Paul Nancarrow, Muhammad Tawalbeh, Ahmad Kaki, Karim El-ahwal And Bassam El Taher. ZIRCONIUM PHOSPHATE-IONIC LIQUID COMPOSITE MEMBRANES FOR PEM FUEL CELLS OPERATING AT 200◦ C, 2019
Hanin Mohammed, Amani Al-othman, Paul Nancarrow, Muhammad Tawalbeh And Mamdouh Assad. Direct hydrocarbon fuel cells: A promising technology for improving energy efficiency, Energy, 2019
Rached Dhaouadi, Amani Al-othman, Ahmed Aidan, Muhammad Tawalbeh And Rawan Zannerni. A Characterization Study for the Properties of Dust Particles Collected on Photovoltaic Panels (PV) in the Area of Sharjah/ United Arab Emirates, November 2019
Amani Al-othman. Developments in pressure retarded osmosis for desalination and power generation, Renewable And Sustainable Reviews
Aseel Alatoom, Amani Al-othman, Mohammad Al-sayah And Hasan Al-nashash. Novel Flexible Bio-Electrodes Based on Titanium Dioxide for Neural Sensing, Ieee Sensors Journal
Aya Taieb, Shayok Mukhopadhyay And Amani Al-othman. Dynamic Model of a Proton-Exchange Membrane Fuel Cell using Equivalent Electrical Circuit, 14 May 2019
Amani Al-othman, Noora Darwish, Muhammad Qasim, Mohammad Tawalbeh, Naif Darwish And Nidal Hilal. Nuclear desalination: A state-of-the-art review, Desalination, 1 May 2019
Amani Al-othman. Direct Hydrocarbon Fuel Cells: A Promising Technology for Improving Energy Efficiency, Energy, April (2nd Quarter/Spring) 2019
Hanin Mohammed, Amani Al-othman, Paul Nancarrow, Muhammad Tawalbeh And Mamdouh El Haj Assad. Direct hydrocarbon fuel cells: A promising technology for improving energy efficiency, Energy, 1 April (2nd Quarter/Spring) 2019
Amani Al-othman. Nuclear Desalination: A State-of-the-Art Review, Desalination, January (1st Quarter/Winter) 2019
Ehab Bani-hani, Muhammad Tawalbeh, Amani Al-othman And Mamdouh El Haj Assad. Rheological study on seawater contaminated with oil components, Polish Journal Of Environmental Studies, 1 January (1st Quarter/Winter) 2019
Hanin Mohammad, Ahmed Eisa, Norhan Youssef, Amani Al-othman And Paul Nancarrow. Polymer Membranes Based on PTFE/PANI/ Ionic Liquids (IL) for High Temperature PEM Fuel Cells, 2018
Muhammad Tawalbeh, Abdullah Al Mojjly, Amani Al-othman And Nidal Hilal. Membrane separation as a pre-treatment process for oily saline water, Desalination, 1 December 2018
Amani Al-othman, Muhammad Tawalbeh, Mamdouh El Haj Assad, Tartela Alkayyali And Ahmed Eisa. Novel multi-stage flash (MSF) desalination plant driven by parabolic trough collectors and a solar pond: A simulation study in UAE, Desalination, 1 October (4th Quarter/Autumn) 2018
Amani Al-othman And Paul Nancarrow. Enhanced Proton Conductors based on ZrP/Ionic liquids for Fuel Cells applications, Scientific Reports
Amani Al-othman, Aseel Alatoom, Afifa Farooq, Mohammad Al-sayah And Hasan Al-nashash. Novel flexible implantable electrodes based on conductive polymers and Titanium dioxide, 3 July (3rd Quarter/Summer) 2018
Muhammad Tawalbeh, Amani Al-othman And Mamdouh El Haj Assad. Graphene oxide - Nafion composite membrane for effective methanol crossover reduction in passive direct methanol fuel cells, 12 April (2nd Quarter/Spring) 2018
Mamdouh El Haj Assad, Muhammad Tawalbeh, Tareq Salameh And Amani Al-othman. Thermodynamic analysis of lithium bromide absorption chiller driven by geothermal energy, 12 April (2nd Quarter/Spring) 2018
Arwa Abdelhay, Abeer Al Bsoul, Amani Al-othman, Nada Al-ananzeh, Inshad Jum'h And Ahmed Al-taani. Kinetic and thermodynamic study of phosphate removal from water by adsorption onto (Arundo donax) reeds, Adsorption Science And Technology, 1 February 2018
Hanin Mohammed, Norhan Youssef, Duaa Mohamd, Amani Al-othman And Paul Nancarrow. Modified Zirconium Phosphate Proton Conductors for High Temperature PEM Fuel Cells, 2017
Amani Al-othman, Yuanchen Zhu, Muhammad Tawalbeh, André Tremblay And Marten Ternan. Proton conductivity and morphology of new composite membranes based on zirconium phosphates, phosphotungstic acid, and silicic acid for direct hydrocarbon fuel cells applications, Journal Of Porous Materials, 1 June 2017
Conference Presentations
Process Design and Optimization for Desulfurization of Diesel using Ionic Liquids, Uae Graduate Student Research Conference 2021, 28 June 2021
Teaching Behind Closed Doors and Learning from our Practices Amid CoViD-19, Aus Cen Lecture Series, 2020
Implantable Electrodes Based on Poly- aniline (PANI) and Silicone for Neural Sensing/Stimulations, 5th Ieee Middle East And Africa Conference On Biomedical Engineering,, October 2020
Novel Flexible Implantable Electrodes Based on Nano-Clay: Fabrication and Characterization, Ieee Nano 2020, September 2020
Teaching Behind Closed Doors and Learning from our Practices Amid CoViD-19, Cen Webinars And Lecture Series, August 2020
Comparative Life Cycle Assessment for PEMFC Stack Including Fuel Storage Materials in UAE, The Third International Multi-conference On Advances In Science And Engineering Technology, Aset, Dubai, 2020, April 2020
Life Cycle Analysis Comparison between Single Crystalline Solar Cells and Poly Crystalline Gallium in UAE, The Third International Multi-conference On Advances In Science And Engineering Technology, Aset, Dubai, 2020., April 2020
Synthesis and Characterization of Polycrystalline Copper Iodide (CuI) Thin Films, Ieee Explore Advances In Engineering Technology & Sciences Multi-conference Aset 2020, April 2020
Implantable Electrodes Based on Polyaniline (PANI) and Silicone for Neural Sensing/Stimulations, 5th Ieee Middles East And Africa Conference On Biomedical Engineering ,mecbme, March 2020
Bioethanol Production from Dates-Refuse: Simulation Study for UAE, The 12th International Conference On Sustainable Energy & Environmental Protection (seep 2019), Sharjah, Uae, 2019., November 2019
Electrical conductivity of ionic liquids: Comprehensive data analysis and correlation, The 12th International Conference On Sustainable Energy & Environmental Protection (seep 2019), Sharjah, Uae, 2019, November 2019
Novel composite membranes based on calcium phosphate and ionic liquids for PEM fuel cells applications, The 12th International Conference On Sustainable Energy & Environmental Protection (seep 2019), Sharjah, Uae, 2019., November 2019
Novel Trends in Composite Membranes for Direct hydrocarbon fuel cells operating at 200 ◦C, potential and challenges, 6th International Conference On Materials Science And Smart Materials Aston University, Birmingham, Uk July 24-26, 2019., September 2019
Zirconium Phosphate-Ionic Liquid Composite Membranes for PEM Fuel Cells Operating at 200 ◦C, 8th Global Conference On Global Warming, Qatar, April, 2019., April 2019
Novel Flexible Implantable Electrodes Based on Conductive Polymers and Titanium Dioxide, Aus Symposium On Biosciences And Bioengineering (sbsbe'19), February 2019
Keynote: Direct Hydrocarbon Fuel Cells-Applications and Challenges, November 2018
Polyaniline /Ionic Liquids/PTFE Composite Membranes for High Temperature PEM Fuel Cells Applications, International Conference On Energy, Materials And Photonics Emp18, Montreal, July 2018, 11 July 2018
Synthesis and Characterization of Flexible Implantable Electrodes, Fourth Uae Graduate Students Research Conference (gsrc 2018), Sharjah, Uae, April 2018
Novel Flexible Implantable Electrodes Based on Conductive Polymers and Titanium Dioxide, 4th Ieee Middle East Conference On Biomedical Engineering (mecbme 2018), Tunis, March 2018., 30 March 2018
Plenary Lecture: Novel Nafion – Free Nano-Composites for High Temperature Fuel Cells Applications: Recent Approaches, 20 August 2017
"Synthesis and Characterization of Flexible Implantable Electrodes Using Conductive Polymers, International Conference On Composite Science And Technology Iccst, American University Of Sharjah, April, 2017, 1 April 2017
Plenary Talk: High Temperature Membranes for High Temperature Direct Hydrocarbon PEM Fuel Cells, August 2016
Grants and sponsorships
Grant, Sandooq Alwatan-Rethink Brine challenge, Sandooq Alwatan, - January 2023
Grant, Silicalite-based high temperature membranes for fuel cells applications, University of Sharjah, September 2020 - 2022
Grant, Novel Zirconium-based Proton Conductors and Composite Membranes for High Temperature PEM Fuel Cells Applications, American University of Sharjah, 1 June 2020 - 31 May 2022
Grant, A Novel Bioenergy System for Marginal Environments, American University of Sharjah, 1 June 2019 - 30 May 2022
Grant, A Novel Bioenergy System for Marginal Environments, American University of Sharjah, 1 June 2019 - 30 May 2022
Grant, Development of novel Reverse Osmosis membranes for desalination, American University of Sharjah, October 2020 - December 2021
Grant, Professional Development, July 2019 - December 2019
Grant, Materials Equipment Grant, American University of Sharjah, 2019
Grant, Biomedical Equipment Grant, American University of Sharjah, October 2019
Grant, Scanning Probe Microscope (SPM), Materials Science and Engineering Institute (MSEI), April 2018 - April 2019
Grant, Professional Development, July 2018 - December 2018
Faculty Research Grant (Regular) Two Year Award, Faculty Research Grant (Regular) Two Year Award: FRG16-R-16, 2016 - 2018
Grant, Ionic Liquid-Enhanced ZrP-PTFE Composite Polymer Electrolyte Membranes for High Temperature Direct Hydrocarbon Fuel Cells, American University of Sharjah, 1 June 2016 - 1 June 2018
Grant, Professional Development, - 2017
Grant, Professional Development, - 2016
Awards and Honors
CEN Teaching Excellence Award, American University of Sharjah, 30 April 2019
Best Paper Award, 4th IEEE Middle East Conference on Biomedical Engineering (MECBME 2018), Best paper award for the work on the development of flexible and implantable electrodes, 30 March 2018
CEN Senior Design Best Poster Award, AUS, April 2017
University of Ottawa Best Graduate Poster Award, University of Ottawa, April 2012