About

Admissions

Academics

Life at AUS

.
Profile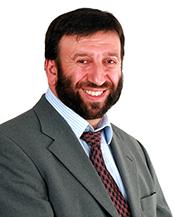 College / Department
Teaching areas
Money, Banking and Financial Institutions, Quantitative Methods in Economics, Forecasting and Applied Time Series Analysis, Macroeconomics, Managerial Economics, International Economics
Research areas
Forecasting, Monetary Economics, Remittances and Labor Migration
Education
PhD, Economics, Texas A&M University, United States, 1999
MA, Economics, Western Michigan University, United States, 1994
Professional experience
Professor, Economics, American University of Sharjah, 2011 - Present
Contact
PhD, Texas A&M University, United States
Before joining AUS, Ismail H. Genc was in economics and statistics departments at the University of Idaho, USA, as associate professor with tenure. He also served as Vice-President of the Southwestern Economics Association (USA), and sits in various editorial boards, and provides testimony to policy/decision makers in industry and governmental bodies. His expertise is broadly in applied monetary economics, economic development, and remittances. Dr. Genc's work has appeared in a number of journals and books, and has been recognized with grants and contracts as well as several ...
Publications
Ismail Genc, George Naufal And Emin Gahramanov. Impact of Syrian Refugees on Turkish Prices, Journal Of Refugee Studies, 2022
Ismail Genc. Are Indian Subcontinent Remittance Markets Connected to Each Other?, Journal Of Asian Economics, 17 March 2022
Gunduz Lokman, Ismail Genc And Ahmet Aysan. Buying Citizenship: A Boon to District-Level House Prices in Istanbul, Housing Policy Debate, 22 February 2022
Mohammad Arzaghi And Ismail Genc. Clustering and Hotel Room Prices in Dubai, Tourism Economics, January (1st Quarter/Winter) 2022
Ismail Genc. The Impact of Technology on Regional Price Dispersion in the US, Technological And Economic Development Of Economy
Ismail Genc. Gulf-China: Opportunities and Threats for a Global Partnership, Journal Of Arabian Studies
Mehmet Balcilar, Ismail Genc And Rangan Gupta. The Links between Crude Oil Prices and GCC stock Markets: Evidence from Time Varying Granger Causality Tests, January (1st Quarter/Winter) 2018
George Naufal And Ismail Genc. Impact of Remittance Outflows on Sending Economies: The Case of the Russian Federation, United Nations Economic And Social Commission For Asia And The Pacific, 2017
George Naufal, Froilan Malit And Ismail Genc. Contemporary Indian Labour Migration in the GCC Region: Emerging Challenges and Opportunities, January (1st Quarter/Winter) 2017
Ali Termos, Ismail Genc And George Naufal. A Tacit Monetary Policy of the Gulf Countries: Is There a Remittances Channel?, Review Of Development Economics, 2016
Bassam Abual-foul, Ismail Genc And Musa Darayseh. On the Causal Link between Financial Development and Economic Growth: Case of Jordan, Corporate Ownership & Control, 24 September 2016
George Naufal And Ismail Genc. Structural change in MENA remittance flows, Emerging Markets Finance And Trade, 2015
Ali Termos, George Naufal And Ismail Genc. Remittance outflows and inflation: The case of the GCC countries, Economics Letters, 2013
Ismail Genc And Mehmet Balcilar. Effectiveness of Inflation Targeting in Turkey, Emerging Markets Finance And Trade, 2012
Ismail Genc, Bassam Abual-foul And Leyal Ozkul. Women's Role In Economic Development In Predominantly Muslim Countries, Journal Of Islamic Economics, Banking And Finance,(8), 2012
Leyal Ozkul, Bassam Abu Al-foul And Ismail Genc. Women's Role in Economic Development in Predominantly Muslim Countries, Journal Of Islamic Economics, Banking And Finance, 2012
Selahattin Bekmez, Ismail Genc And Lynn Kennedy. A Computable General Equilibrium Model for the Organized and Marginal Labor Markets in Turkey, Southwestern Economic Review, 2011
Ismail Genc And Mohammad Arzaghi. A confidence interval test for the detection of structural breaks, Journal Of The Franklin Institute, 2011
Ismail Genc, Ilker Kaya And Mehmet Gumus. Is Inflation Targeting A Necessary Condition for Anchoring Expectations?, International Research Journal Of Finance And Economics, 2011
Ismail Genc And Ali Termos. Is there a Catch-Up Effect in the Gulf, Middle Eastern Finance And Economics, 2011
Ismail Genc, Jon Miller And Anil Rupasingha. Stochastic convergence tests for US regional per capita personal income; some further evidence: a research note, The Annals Of Regional Science, 2011
Ismail Genc, Musa Darayseh And Bassam Abual-foul. The nature of trends in the per capita real GDP of Gulf Cooperation Council (GCC) countries: Some evidence and implications, The Journal Of Developing Areas, 2011
Ismail Genc And Selahattin Bekmez. What is wrong with money? An attempt to understand the impact of credit on money demand estimations, Southwestern Economic Review, 2011
Ismail Genc, Abdullah Jubain And Abdullah Al-mutairi. Economic versus financial integration or decoupling between the US and the GCC, Applied Financial Economics, 2010
Ismail Genc. A nonlinear time series analysis of inflation targeting in selected countries, International Research Journal Of Finance And Economics, 2009
Hasan Sahin, Gen\cc, Ismail H And Others. An Empirical Analysis of Short Term Interest Rate Models for Turkey, Journal Of Brsa Banking And Financial Markets, 2009
\csah\in, Hasan And Gen\cc, \.ismail H. Kisa Donem Faiz Modellerinin Turkiye Icin Ampirik Analizi, Journal Of Brsa Banking \& Financial Markets, 2009
Ismail Genc, Anil Rupasingha And Others. Time-series tests of stochastic earnings convergence across US nonmetropolitan counties, 1969-2004, Applied Econometrics And International Development, 2009
Ismail Genc And S Bekmez. Designing an integrated business curriculum with students' success in mind: An evaluation within the context of the IBC program at the University of Idaho, International Journal Of Management Education, 2008
Ismail Genc And Selahattin Bekmez. Determinants of success within an integrated business curriculum context: an econometric assessment, Journal Of Social Sciences, 2008
Ismail Genc. A Timewise Specification Sensitive Look At Money Demand: An Analysis Of Us Data, Annals Of Financial Economics, 2007
Ismail Genc, Minsoo Lee, Rodr\'\iguez, Candelaria O And Zachary Lutz. Time series analysis of inflation targeting in selected countries, Journal Of Economic Policy Reform, 2007
Jon Miller, Ismail Genc And Angela Driscoll. Wine price and quality: in search of a signaling equilibrium in 2001 California cabernet sauvignon, Journal Of Wine Research, 2007
Ismail Genc, Jon Miller And Dogan Gursoy. The Macroeconomic Environment and Airline Profitability: A Study of us Regional Airlines, Tourism Analysis, 2006
Jon Miller And Ismail Genc. Alternative regional specification and convergence of US regional growth rates, The Annals Of Regional Science, 2005
Ismail Genc, Selahattin Bekmez And John Miller. Economics in the Integrated Business Curriculum: In or Out?, Journal Of Economics And Economic Education Research, 2004
Hassan Salem, Fouad Bayomy, Metwally Al-taher And Ismail Genc. Using long-term pavement performance data to predict seasonal variation in asphalt concrete modulus, Transportation Research Record, 2004
Jon Miller And Ismail Genc. A regional analysis of federal reserve districts, The Annals Of Regional Science, 2002
Selahattin Bekmez And Gen\cc, \.ismail H. The Political Economy of Turkish-European Union Relations and the Macroeconomic Impact of Full Membership, American Review Of Political Economy, 2002
Conference Presentations
Rating vs. Reviews: Does Official Rating Capture What is Important to Customers?, Economic Policy And Research In The Uae And Beyond, 23 March 2022
Emerging Markets Currency Interconnectedness in the aftermath of the Great Recession, Economics Seminar Series, 16 March 2021
Emerging Markets Currency Interconnectedness in the aftermath of the Great Recession, The Gcc Economies In The Wake Of Covid19: Charting The Road To Recovery And Resilience, 9 March 2021
Clustering and Hotel Prices in Dubai, Economics Seminar Series, December 2020
The impact of technology on regional price dispersion in the US, Economics Seminars, 26 February 2020
Determinants of Hotel Room Prices in Dubai, Economics Seminar Series, 15 October 2019
The impact of technology on regional price dispersion in the US, Economics Seminar Series, 17 September 2019