About

Admissions

Academics

Life at AUS

.
Profile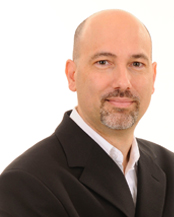 College / Department
Teaching areas
Architectural Design, Interior Design, Design Principles, Beginning Design, History and Theory of Design
Research areas
Contemporary Architecture and Urbanism in the Gulf Region, Design for Climate and Context Design Pedagogy, Architecture and Urbanism in Scandinavia, Higher Education and Internationalization
Education
MArch, Architecture, University of Washington, 1996
BA, Philosophy, University of North Carolina-Charlotte, 1991
Contact
MArch, University of Washington,
Since joining AUS in 1999, Professor Kevin Mitchell has taught courses in architecture, interior design and the Foundations Year. Teaching contributions have been recognized with awards from the university and the American Institute of Architects. He has served in a number of administrative positions and led the university as Chancellor (2019–2021). Professional work focuses on design for climate and context through projects in the United Arab Emirates and Europe. Professor Mitchell has published widely on architecture, design and urbanism in the Gulf, and has contributed to advancing ...
Publications
Kevin Mitchell. Changing Facades in Gulf Cities: Identity, Icons and Lamentations of Loss, 2022
Kevin Mitchell. Changing the Face of the Desert: The Production of Architecture in Dubai
Kevin Mitchell. From Chandal Poles to the Palm: On Scale and the Potential of Freespace in the UAE, 2018
Kevin Mitchell. Magrudy's Mall: Transcending the Imitation of Imagined Pasts, 2018
Brian Dougan, Kevin Mitchell And Greg Watson. Process and Practice Across Design Disciplines (PPADD) Conference Proceedings, 2018
Kevin Mitchell. Dwellings as Expressions of Those Who Dwell Within Them, Tribe, 2018
Kevin Mitchell. Beyond Greening: Approaches to the Contemporary Landscape in the UAE, 2016
Kevin Mitchell. Restricted by Scarcity, Striving for Greater Bounty: The Role of Architecture in Making Dubai, 2015
Kevin Mitchell And George Katodrytis. Architectural Design (AD) 85: UAE and the Gulf: Architecture and Urbanism Now, 2015
Kevin Mitchell. Educational Institutions in the Gulf: Design for the Future, 2015
Kevin Mitchell And George Katodrytis. Introduction, George Katodrytis, 2015
Kevin Mitchell And George Katodrytis. The Struggle for Integrity: Emerging Local Practices in the Gulf, 2015
Kevin Mitchell. Variations on a Prelude: The D Series, 2014
Kevin Mitchell. Dubai, 2013
Kevin Mitchell. Killing Time – Speculations on the Future Promise of Architecture in Dubai, 2013
Kevin Mitchell. Traces of Exchange, 2011
Kevin Mitchell. Learning from Traces of Past Living: Courtyard Housing as Precedent and Project, 2010
Kevin Mitchell. From Increasing Supply to Managing Demand, 2010
Kevin Mitchell. In What Style Should Dubai Build?", 2009
Kevin Mitchell. Education for the Future of the Built Environment in the Gulf, The Edge, 2009
Kevin Mitchell. Thick Horizons, 2009
Kevin Mitchell. Architectural Education for Global Markets: An Argument for Humility and Empathy, 2008
Kevin Mitchell, Amer Moustafa And Jamal Al-qawasmi. Instant Cities: Emergent Trends in Architecture and Urbanism in the Arab World, 2008
Kevin Mitchell. Platonic Relations, 2008
Kevin Mitchell. Collection and Collage, 2007
Kevin Mitchell. Constructing Fact, Fantasy and Fiction, 2007
Kevin Mitchell. Type as a Tool: Courtyard Housing and the Notion of Continuity, 2006
Kevin Mitchell. Lessons from Practice: Analytical Approaches and Synthetic Strategies in Second-Year Studio, 2004
Kevin Mitchell. A Case for Relevance: Roles for Traditional Typologies in Post-Traditional Environments, 2004
Kevin Mitchell. Ministry of Foreign Affairs, Riyadh, 2004
Kevin Mitchell. Steen Eiler Rasmussen: A Brief Biography, 2004
Kevin Mitchell. Sven Markelius: A Brief Biography, 2004
Kevin Mitchell. Twentieth Century Architecture in Denmark, 2004
Kevin Mitchell. Twentieth Century Architecture in Sweden, 2004
Kevin Mitchell. Order and Equality: The Role of Boundaries in the Politics of Segregation, 2002
Kevin Mitchell. Homotopolis: Immigration, Ethnicity and the Ancient Greek City, 2000
Kevin Mitchell. Land Allocation and Self-Sufficiency in Ancient Athenian Agricultural Communities, Agricultural History, 2000
Kevin Mitchell. House and City: An analysis of public and private space in Plato's utopian polis, Nordic Journal Of Architectural Research, 1999
Kevin Mitchell. The Design Professional and Continuing Education: Shaping the Future, Journal Of Architectural Planning And Research, 1999
Kevin Mitchell. Allocating Athens: Locating the Significance of the Boundary in the Ancient Town Plan, 1997
Conference Presentations
International Baccalaureate and the Transition to Tertiary Education, Tech Middle East/international Baccalaureate Webinar, 25 May 2022
Awards and Honors
IAARA / UN-HABITAT Research Award, UN-HABITAT, 2009
Samuel H. Kress Fellowship, Society of Architectural Historians, 2005
American Institute of Architects Education Honor Award (Honorable Mention), American Institute of Architects, 2004
University Award for Teaching Excellence, American University of Sharjah, 2003
University Research Award, American University of Sharjah, 1999
Valle Fellowship, University of Washington/The Royal Danish Academy of Fine Arts, 1995
AIA/Walter Wagner Education Forum Essay Award, American Institute of Architects, 1990
AIA/Walter Wagner Education Forum Essay Award, American Institute of Architects, 1989
AIA/Walter Wagner Education Forum Essay Award, American Institute of Architects, 1988