Profile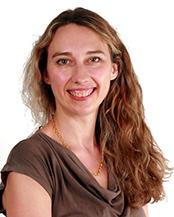 College / Department
Teaching areas
Human Resource Management, Organizational Behavior, Strategic HRM, International HRM, Staffing strategies, Training and development strategies, Performance management, Diversity management/emiratisation, Talent management, Intercultural management
Research areas
HRM, International HRM, Talent management, Emiratisation/diversity management
Education
PhD, Business Administration, IAE Aix-en-Provence, France, 2000
Master, Master Grande Ecole, Strategic Management And Hr, EUROMED, Marseilles, France, 1994
Professional experience
Professor, Management, American University of Sharjah, Sharjah, 2020 - Present
Associate Professor, Management, American University of Sharjah, Sharjah, United Arab Emirates, 2008 - 2020
Mba Program Director, American University of Sharjah, United Arab Emirates, 2013 - 2014
Assistant Professor, American University of Sharjah, United Arab Emirates, 2004 - 2008
Assistant Professor, HEC Montreal, Canada, 2001 - 2003
Memberships
Beta Gamma Sigma, BGS, International, Beta Gamma Sigma is The International Business Honor Society. Since 1913 we have recognized and honored top performing students from around the world in business schools accredited by The Association to Advance Collegiate Schools of Business (AACSB). We are also a proud member of the Association of College Honor Societies (ACHS). Through our dedication to providing lifetime value for our members, we work to bring programs, connections, benefits, and opportunities to every individual in our organization., 2016 - 2020
European Institute for Advanced Studies in Management, EIASM, International, Since its foundation in 1971, the European Institute for Advanced Studies in Management (EIASM) has dedicated itself to raising the profile of European Management Research with respect to other established scientific disciplines as well as the business world. EIASM's mission is to enhance high quality in research and doctoral studies in management and related disciplines. This means that EIASM has the purpose: to strengthen European management research in general to encourage and facilitate the initiation and th...
European Academy of Management, EURAM, International, The European Academy of Management is a learned society founded in 2001. It aims at advancing the academic discipline of management in Europe. With members from 49 countries in Europe and beyond, EURAM has a high degree of diversity and provides its members with opportunities to enrich debates over a variety of research management themes and traditions., 2016 - 2019
Academy of Management, AOM, International, The Academy of Management is the preeminent professional association for management and organization scholars. Our worldwide members are professors and Ph.D. students in business schools at universities, academics in related social science and other fields, and practitioners who value knowledge creation and application. Founded in 1936, our global community today is nearly 20,000 strong, spanning more than 120 countries. OUR VISION We inspire and enable a better world through our scholarship and teaching about management and organizations. OUR M...
Contact