About

Admissions

Academics

Life at AUS

.
Profile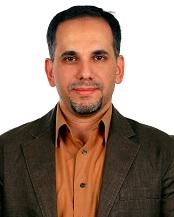 College / Department
Teaching areas
Digital video compression, Mobile application development, Programming I, Programming II, Data structures, Programming languages, Database systems, Statistics, Ethics for information technology
Research areas
Digital video coding and transcoding and machine learning
Education
PhD, Electronic Systems Engineering, University of Essex, United Kingdom, 2002
MS, Software Engineering Methods, University of Essex, 1999
BS, Computer Science, Mu'tah University, 1994
Memberships
Professional Engineer, Jordan Engineering Association, Jordan, September 2017
IEEE senior member, May 2017
Member of the Jordan Engineering Association, January 2006
IEEE member, January 2008 - May 2017
Contact
PhD, University of Essex, United Kingdom
Tamer Shanableh joined AUS in 2002. Previously, he worked as a senior research officer at the University of Essex from 1998 to 2001, and at Motorola UK Labs in 2001. He contributed to establishing the Error Resilient Simple Scalable Profile within ISO/IEC/MPEG-4. Dr. Shanableh spent the summers of 2003 to 2008 as a visiting professor at Motorola Multimedia Labs. In 2012 he worked as a visiting academic at the Multimedia and Computer Vision Lab at the University of London, UK. His research interests include digital video processing and pattern recognition.
Publications
Mariam Reda, Rawan Suwwan, Seba Alkafri, Yara Rashed And Tamer Shanableh. Mobile-based Visual Classification of Plant Diseases with Deep Learning and TensorFlow Lite, Informatics
Obada Issa And Tamer Shanableh. CNN and HEVC Video Coding Features for Static Video Summarization, Ieee Access
Afaf Eltayeb And Tamer Shanableh. Data embedding in scrambled video by rotating motion vectors, Multimedia Tools And Applications, 26 March 2022
Samaa Dweek, Salam Dhou And Tamer Shanableh. In-between projection interpolation in cone-beam CT imaging using convolutional neural networks, 18 March 2022
Tamer Shanableh. HEVC Video Encryption With High Capacity Message Embedding by Altering Picture Reference Indices and Motion Vectors, Ieee Access, 12 February 2022
Seba Youssef And Tamer Shanableh. Detecting Double and Triple Compression in HEVC Videos Using the Same Bit Rate, Sn Computer Science, 8 August 2021
Mariam Reda, Rawan Suwwan, Seba Alkafri, Yara Rashed And Tamer Shanableh. Classifying Plant Diseases Using Deep Learning
Afaf Ahmad And Tamer Shanableh. Data Embedding in Scrambled Video by Rotating Motion Vectors, Multimedia Tools And Applications
Tamer Shanableh. Adaptive Message Embedding in Raw Images, Fourth International Congress On Information And Communication Technology, 2020
Mohammed Elnawawy, Assim Sagahyroon And Tamer Shanableh. FPGA-based network traffic classification using machine learning, Ieee Access, September 2020
Mohammed Elnawawy, Assim Sagahyroon And Tamer Shanableh. FPGA-based network traffic classification using machine learning, Ieee Access, September 2020
Tamer Shanableh. Recursive Quad-Tree Block Partitioning for Data Embedding in Images, Sn Computer Science
Mohamed Hassan, Dana Hussain And Tamer Shanableh. A priority and path diversity-based approach for media streaming over multi-hop and unreliable networks, International Journal Of Wireless And Mobile Computing, August 2020
Tamer Shanableh And Mahitab Hassan. Predicting split decisions in MPEG-2 to HEVC video transcoding, Sn Applied Sciences, 1 June 2020
Mohammad Towheed, Wasif Kiyani, Mumtaz Ummar, Tamer Shanableh And Salam Dhou. Motion–Based Gait Recognition for Recognizing People in Traditional Gulf Clothing, 16 March 2020
Tamer Shanableh. Feature extraction and machine learning solutions for detecting motion vector data embedding in HEVC videos, Multimedia Tools And Applications, 1 January (1st Quarter/Winter) 2020
Miraal Kamal, Manal Atif, Hafsa Mujahid, Tamer Shanableh, Abdulrahman Al-ali And Ahmad Al Nabulsi. IoT based smart city bus stops, Future Internet, 2019
Manal Kamal, Mira Atif, Hafsa Mujahid, Tamer Shanableh, Abdulrahman Al-ali And Ahmad Al-nabulsi. IoT Based Smart City Bus Stops, Future Internet, 26 October (4th Quarter/Autumn) 2019
Tamer Shanableh. Data embedding in high efficiency video coding (HEVC) videos by modifying the partitioning of coding units, Iet Image Processing, 19 September 2019
Omar Hamdan, Hassan Shanableh, Inas Zaki, A. Al-ali And Tamer Shanableh. IoT-Based Interactive Dual Mode Smart Home Automation, 6 March 2019
Mohamed Hassan, Kahled Assaleh And Tamer Shanableh. Multiple Proposals for Continuous Arabic Sign Language Recognition, Sensing And Imaging, 17 January (1st Quarter/Winter) 2019
Mahitab Hassan And Tamer Shanableh. Predicting split decisions of coding units in HEVC video compression using machine learning techniques, Multimedia Tools And Applications, 23 November 2018
Tamer Shanableh. Novel Classification System for Classifying Cognitive Workload Levels Under Vague Visual Stimulation, Ieee Sensors Journal, 1 November 2017
Tamer Shanableh. Altering Split Decisions of Coding Units for Message Embedding in HEVC, Multimedia Tools And Applications, 1 May 2017
Tamer Shanableh. Decision-level fusion for single-view gait recognition with various carrying and clothing conditions, Image And Vision Computing, 1 May 2017
Tamer Shanableh. Saliency detection in MPEG and HEVC video using intra-frame and inter-frame distances, Signal Image And Video Processing, 1 April (2nd Quarter/Spring) 2016
Murad Qasaimeh, Assim Sagahyroon And Tamer Shanableh. FPGA-based parallel hardware architecture for real-time image classification, Ieee Transactions On Computational Imaging, 2015
Tamer Shanableh. A regression-based framework for estimating the objective quality of HEVC coding units and video frames, Signal Processing: Image Communication, 1 May 2015
Tamer Shanableh. FPGA-based Parallel Hardware Architecture for Real-Time Image Classification, Ieee Transactions On Computational Imaging, 1 April (2nd Quarter/Spring) 2015
Murad Qasaimeh, Assim Sagahyroon And Tamer Shanableh. A parallel hardware architecture for Scale Invariant Feature Transform (SIFT), 2014
Mohamed Hassan, Taha Landolsi, Husameldin Mukhtar And Tamer Shanableh. Skip length and inter-starvation distance as a combined metric to assess the quality of transmitted video, 2010
Conference Presentations
Adaptive Message Embedding in Raw Images, Fourth International Congress On Information And Communication Technology, 26 February 2019
Android Mobile App for Real-Time Bilateral Arabic Sign Language Translation Using Leap Motion Controller, The International Conference On Electrical And Computing Technologies And Applications, Icecta, Ras Al Khaimah, Uae, November 2017
User-Dependent Sign Language Recognition Using Motion Detection, Computational Science And Computational Intelligence (csci), 2016 International Conference On, December 2016
Novel Feature Extraction and Classification Technique for Sensor-Based Continuous Arabic Sign Language Recognition, 22nd International Conference On Neural Information Processing, November 2015
Grants and sponsorships
Grant, Low Level Features Extracted from HEVC Videos for Video Summarization Using Deep Learning, AUS
Grant, Crowdsensing Implementation to Bridge Structural Health Monitoring Using Mobile Sensor Networks and Hybrid Fog-Cloud Computing, AUS, 1 June 2019 - 31 May 2021
Grant, Comparative Study of Deep Learning and Machine Learning Techniques Used for Hydroponics-Grown Plants' Health Classification, AUS
Grant, Machine Learning for Data Embedding in Scrambled Compressed Video, AUS, 1 June 2019 - January 2021