About

Admissions

Academics

Life at AUS

.
CEN
> 14th AUS High School Computing Camp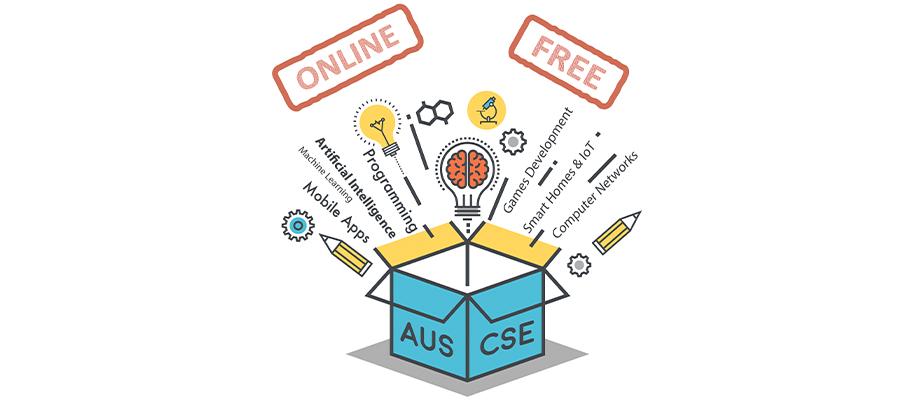 14th AUS High School Computing Camp
Online
July 2, 2022 - July 7, 2022
10:00 - 13:00
Free
Registered Participants
The 14th AUS High School Computing Camp is an online educational and entertaining event for high school students in grades 10-12 who are residents of the UAE. During the camp, students will engage in a series of experiments and hands-on activities, related to various topics in computer science and engineering. Students will also explore new grounds in science, and develop essential skills necessary for their future university life.
Registration is FREE on a competitive basis based on the submitted statements. Typical camp acceptance rate is 25%.
Registration is limited to UAE residents.
To register for the event, please click here.
For more information, please email [email protected].