CAAD
> "Bringing History to Life in the Middle East" by Jason Shatilla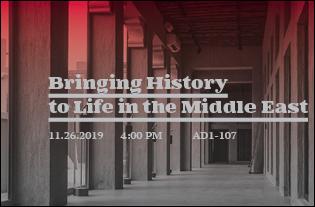 "Bringing History to Life in the Middle East" by Jason Shatilla
AD1-107
November 26, 2019
16:00 - 17:00
Open entry
Talk by Jason Shatilla, Creative Director, GSM Project
Founded in 1958, GSM Project is a multidisciplinary design and production firm with a focus on providing better solutions to meet new and growing needs in exhibition design. GSM Project is globally operating with offices in Montreal, Dubai and Singapore.
Jason Shatilla will share insights into the practice of designing cultural experiences in the Middle East.
For inquiries, please contact us at [email protected].