CAAD
> Enigma Variations: A Lecture by Thomas Daniell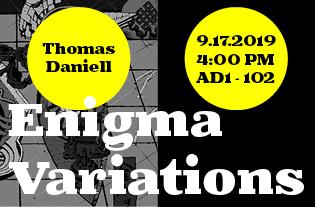 Enigma Variations: A Lecture by Thomas Daniell
CAAD Lecture Hall, AD1-102
September 17, 2019
16:00 - 17:00
Open entry
Thomas Daniell is Professor of Architectural Theory and Criticism at Kyoto University, Japan. He holds a BArch from Victoria University of Wellington, an MEng from Kyoto University and a PhD from RMIT University. He is a two-time recipient of publication grants from the Graham Foundation. 
Thomas will introduce his new book, An Anatomy of Influence, and outline some of its major themes.
For more information, please contact [email protected].