About

Admissions

Academics

Life at AUS

.
SBA
> Masterclass in Luxury Customer Experience Management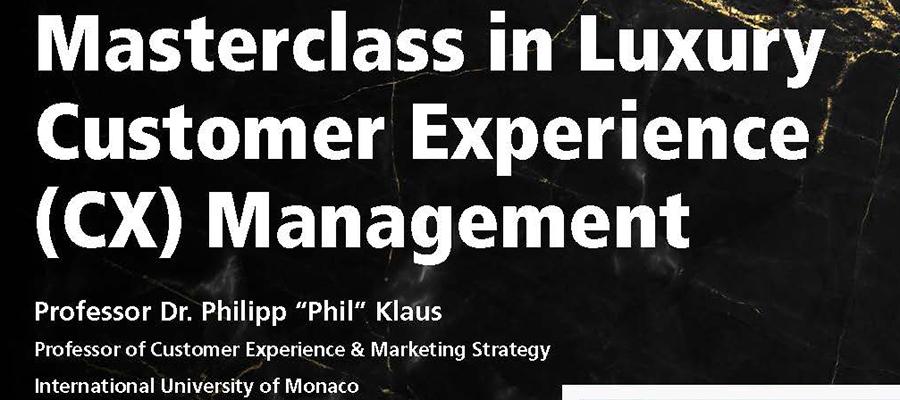 Masterclass in Luxury Customer Experience Management
Online
March 16, 2021
13:00 - 14:00
Free
AUS Students, AUS Faculty, AUS Staff, AUS Alumni, Registered Participants
This one-hour exclusive event is based on the latest research into the link between customer experience (CX) practices and profitability in the luxury industry. At the end of this interactive session, the audience will understand the challenges involved in successfully managing the luxury CX and how to turn these challenges into opportunities.
Participation is free. However, registration is required as there is a limited number of registrations available. To register, please email Thaira Muhsin ([email protected]) by March 15 stating your full name, job title and employer.
About the speaker
Prof. Dr. Philipp "Phil" Klaus is considered one of the world's leading customer experience and marketing strategy experts. He is the founder of Prof. Dr. Phil Klaus & Associates Consulting, bestselling author of Measuring Customer Experience – How to Develop and Execute the Most Profitable Customer Experience Strategies, Chairman of the PK Customer Experience Institute, and holds multiple visiting professorships around the globe. His award-winning research has appeared in numerous books, and a wide range of top-tier academic and managerial journals. Prof. Klaus is a frequent keynote speaker at public and in-company seminars and conferences around the world.
Link will be emailed to participants after registration.
For more information, please click here or contact [email protected].