About

Admissions

Academics

Life at AUS

.
CAAD
> Rockers: A Presentation by Horst A. Friedrichs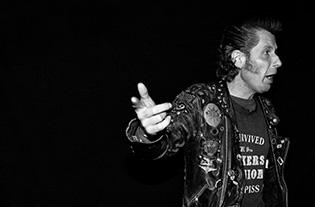 Rockers: A Presentation by Horst A. Friedrichs
AD1-102, CAAD Building
March 8, 2018
16:30
Open to the Public
As one of the most popular trend-spotting London-based photographers, Horst A. Friedrichs shoots images for advertising and editorial campaigns. He blends classic with modern style, creating images in a reportage style while capturing natural moments on location or studio. In 2008, he received the prestigious Lead Award for Best Documentary Photography of the Year. He has published numerous books, including the best-sellers I'm One: 21st Century Mods, Or Glory: 21st Century Rockers, Cycle Style, Drive Style, Pride & Glory: The Art of The Rockers' Jacket, Denim Style and his latest book Best Of British and Coffee Style. Horst Friedrichs' work has appeared in numerous international publications including The New York Times, The Sunday Times Magazine, GQ Germany, Jocks & Nerds magazine and Rolling Stone magazine.
For more information, contact [email protected].