Fifth AUS-Chalhoub Symposium on Global Luxury Consumption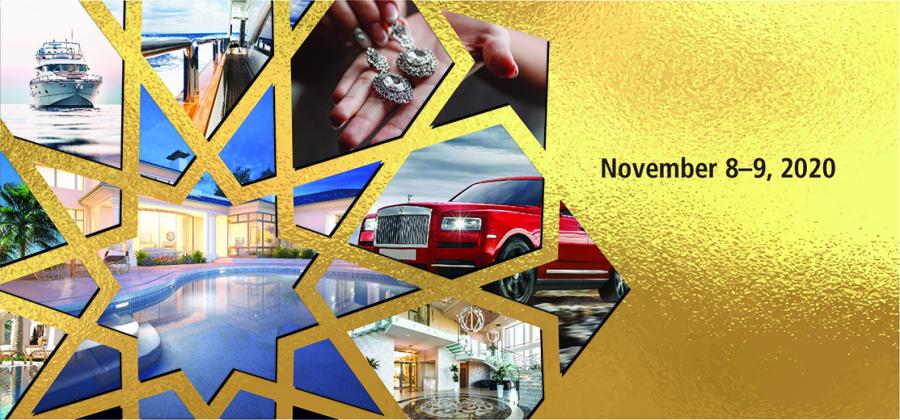 American University of Sharjah is home to the Chalhoub Group Professorship in Luxury Brand Management, a center of excellence for research and teaching in luxury marketing. This boutique event aims to bring together the latest thinking in luxury as it pertains to the Middle East region and also globally.
In collaboration with:


SIG in Consumer Psychology and Cross-Cultural Research
We invite extended abstracts (maximum seven pages including a cover page) from academics and practitioners for consideration for presentation. Authors of the best papers presented at the conference will be invited to submit a full paper for possible publication in a special issue of International Marketing Review (2018 impact factor 3.447). The deadline for submission of full papers for the IMR special issue will be February 28, 2021.
We call for original research, both conceptual and empirical, in any area related to the symposium's theme including but not limited to:
developing and managing luxury brands of global appeal
global consumer culture and luxury brands
Chinese consumers and luxury brand consumption
perceptions and attitudes toward luxury brands
luxury brands in emerging and developing countries
standardization and adaptation of traditional, digital and social media communications for luxury brands
managing global supply chains for luxury brands
challenges and opportunities of luxury brands in the global economy
luxury brands in the GCC
cross-cultural comparisons of luxury brand consumption
consumer expectations of luxury brands' CSR in different countries
performance measurement of luxury brands in a global context
Abstracts should be single spaced and use Times New Roman font, 12 pt. The first page should be the cover page that includes the title, the name of the author(s), their affiliation and address. References should follow the style adopted by International Marketing Review 
Abstracts must be submitted electronically to luxurysymposium@aus.edu by June 15, 2020.
Abstracts will be reviewed by the organizing committee. Authors will be notified by June 30, 2020 as to the acceptance of their abstracts for presentation at the symposium.
Click here for A PDF version.
In collaboration with:


SIG in Consumer Psychology and Cross-Cultural Research
Global Luxury Consumption
Special issue call for papers from International Marketing Review
Guest Editors
George Christodoulides, Chalhoub Group Professor of Luxury Brand Management, American University of Sharjah, UAE (gchristodoulides@aus.edu)
Nina Michaelidou, School of Business and Economics, Loughborough University (N.Michaelidou@lboro.ac.uk)
Submissions for the special issue begin January 3, 2021, with the final deadline for submissions being February 28, 2021.
It is well established that luxury marketing is classical marketing "upside down" as the application of a traditional approach to managing brands is likely to weaken a luxury brand's dream value and desirability in the eyes of the consumer (Kapferer and Bastien, 2012).  Despite the idiosyncrasies of luxury markets, which are governed by a set of so-called marketing anti-laws, research specific to luxury markets has only recently bourgeoned in response to the growing significance of the luxury industry to the global economy.
According to Bain & Co. (2019), the size of the luxury market grew by 5% in 2018, to an estimated €1.2 trillion globally, with positive performance across most sectors including personal luxury goods, luxury cars, luxury hospitality, luxury wines and spirits, gourmet food and fine dining, fine art and luxury cruises. Several factors appear to account for this growth, among others, the democratization of luxury and proliferation of entry-level luxury; luxury organizations' increasing adoption of digital media to connect with consumers; luxury brands' expansion into developing markets; the increasing consumer spending in emerging countries such as China, Russia and the United Arab Emirates; and the implementation of diverse store formats (omnichannel strategies) (Deloitte 2019; Ernst & Young 2019).
In spite of their growth, luxury brands face global changes in markets and society including cultural shifts, technological shifts, consumer shifts and competition shifts which often challenge the raison d'etre of luxury and/or traditional thinking around luxury.  For example, how can luxury brands ensure global growth without losing their luster?  How can luxury brands maintain their perceived exclusivity whilst becoming more widely available via digital channels and the trading of luxury in the sharing economy (e.g., Renttherunway.com)?  How can luxury brands appeal to their traditional western markets (e.g., USA, France, UK) and at the same time attract and be relevant to emerging markets which are often driven by different consumption motivations (e.g.,  quiet versus loud luxury signals)?
While research on luxury consumption has, hitherto, made significant advances (e.g., Guercini, 2017; Kauppinen-Räisänen, et al. 2019; Oe et al., 2018; Sharda, and Bhat, 2018; Timberio et al., 2016), the majority of the research focuses on isolated national/cultural contexts.  Research associated with luxury consumption in a global environment and/or across national and cultural barriers remains relatively limited (e.g., Christodoulides et al., 2009; Boisvert and Ashill, 2018; Stathopoulou and Balabanis, 2019) and focuses primarily on consumer perceptions of luxury (e.g., Jiang and Shan 2018; Shukla et al., 2016), and/or on motivations of luxury consumption (e.g., Shaikh et al., 2017) particularly in fashion (e.g., Guercini, 2017).
This special issue aims to advance scholarly knowledge in the area of global luxury consumption that goes beyond fashion to embrace luxury experiences. The guest editors invite submissions offering new studies and original insights. The suggested topics include but are not limited to:
Global/Cross-national
Cross-national differences in consumers (consumers' motivations, affects, cognitions, conations, etc.) and luxury consumption
Cross-national differences in luxury organizations and luxury brands (marketing strategies, communications approaches, environmental responses, structures, tactics, and so on)
Globalization or otherwise of luxury goods, services, experiences, lifestyles, etc.
How to develop and manage brands of global/glocal/local appeal
Macro-matters
Country/Regional-level
Global luxury consumption within specific countries or regions
Luxury brands in emerging and developing countries
Insights into the luxury consumption of key markets such as China, GCC, India, Russia, etc.
Tourism destinations as luxury brands (e.g., Dubai or Abu Dhabi)
International Marketing Variables
Consumer dispositions (e.g., ethnocentrism, xenocentrism, cosmopolitanism) and luxury brands
"Made-in" labels and their role in the consumption of luxury brands locally, regionally and globally
Country and product image, and origin effects
Internationalization of small, family-owned luxury brands and/or of luxury brands from the East
Entry modes and operation modes of luxury brands/companies
Issue Specific
Global consumer culture and luxury brands
Attitudes and perceptions toward sustainable forms of luxury such as recycled luxury, shareable luxury and/or lab-grown luxury materials such as diamonds
Consumer expectations of luxury brands' corporate social responsibility in different countries
Base of the pyramid (less developed markets) and global luxury consumption/production (e.g., tensions and conflicts)
Strategies to combat international trade of counterfeit luxury
The role of technology (e.g., Blockchain) in the authentication of global luxury brands
Marketing strategy (e.g., standardization/adaptation) and luxury branding
Luxury brands and international business relationships
International retailing and luxury branding
Pricing of luxury brands across countries
We encourage a diverse range of submissions that include inter alia conceptual papers that focus on core issues and drive new theories and conceptual models; systematic literature reviews and assessments of literature that may contain a bibliometric or a meta-analysis; empirical papers that employ qualitative approaches such as ethnographic methods which lead to deep theory development; and/or quantitative methods such as surveys to test hypothesized relationships in the focal context.
Submission Information
Papers targeting the special issue should be submitted through the IMR submission system (https://mc.manuscriptcentral.com/imrev) and will undergo a similar review process as regularly submitted papers.
References
Bain and Co. (2019), Luxury Goods Worldwide Study Market Study.
Boisvert, J. and Ashill, N. (2018), "The impact of branding strategies on horizontal and downward line extension of luxury brands," International Marketing Review, Vol. 35 No. 6, pp. 1033-1052.
Christodoulides, G., Michaelidou, N. and Li, C.H. (2009), "Measuring perceived brand luxury: an evaluation of the BLI scale," The Journal of Brand Management, Vol. 16, 6 No. (5-6), pp. 395-405.
Guercini, S. and Milanesi, M. (2017), "Extreme luxury fashion: business model and internationalization process," International Marketing Review, Vol. 34 No. 3, pp. 403-424. 
Deloitte (2019), Global Powers of Luxury Goods 2019: Bridging the Gap between the Old and the New. 
Ernst & Young (2019), 11 Growth Drivers Fueling the Evolution of the Luxury Goods Industry. 
Jiang, L. and Shan, J. (2018), "Heterogeneity of luxury value perception: a generational comparison in China," International Marketing Review, Vol. 35 No. 3, pp. 458-474.
Kapferer, J.N. and Bastien, V. (2012), The Luxury Strategy: Break the Rules of Marketing to Build Luxury Brands, Kogan Page, London.
Kauppinen-Räisänen, H., Gummerus, J., von Koskull, C. and Cristini, H. (2019), "The new wave of luxury: the meaning and value of luxury to the contemporary consumer," Qualitative Market Research, Vol. 22 No. 3, pp. 229-249.
Oe, H., Sunpakit, P., Yamaoka, Y. and Liang, Y. (2018), "An exploratory study of Thai consumers' perceptions of "conspicuousness": a case of luxury handbags," Journal of Consumer Marketing, Vol. 35 No. 6, pp. 601-612.
Shaikh, S., Malik, A., Akram, M. S., and Chakrabarti, R. (2017), "Do luxury brands successfully entice consumers? The role of bandwagon effect," International Marketing Review, Vol. 34, No. (4), pp. 498-513.
Sharda, N. and Bhat, A. (2018),"Austerity to materialism and brand consciousness: luxury consumption in India," Journal of Fashion Marketing and Management, Vol. 22 No. 2, pp. 223-239.
Shukla, P. and Purani, K. (2012), "Comparing the importance of luxury value perceptions in cross-national contexts," Journal of Business Research, Vol. 65, No. (10), pp. 1417-1424.
Stathopoulou, A., and Balabanis, G. (2019), "The effect of cultural value orientation on consumers' perceptions of luxury value and proclivity for luxury consumption," Journal of Business Research, Vol 102, pp. 298–312.
Timperio, G., Tan, K., Fratocchi, L. and Pace, S. (2016),"The impact of ethnicity on luxury perception: the case of Singapore's Generation Y," Asia Pacific Journal of Marketing and Logistics, Vol. 28, No. 2
For PDf version, click here.
TBA
In collaboration with:


SIG in Consumer Psychology and Cross-Cultural Research
USD 275 for Academy of Marketing (AM) members (includes dinner, lunch and coffee)
USD 299 non-AM members (includes dinner, lunch and coffee)
Registration will begin June 2020.
 
In collaboration with:


SIG in Consumer Psychology and Cross-Cultural Research
| | |
| --- | --- |
| Abstract submission | June 15, 2020 |
| Notification of decisions | June 30, 2020 |
| Registration deadline | September 15, 2020 |
| Symposium | November 8–9, 2020 |
In collaboration with:


SIG in Consumer Psychology and Cross-Cultural Research
The symposium will be held at American University of Sharjah (AUS), United Arab Emirates. American University of Sharjah is a five-minute drive from the center of the city of Sharjah and a 20-minute drive from Dubai.
American University of Sharjah (AUS) was founded in 1997 by His Highness Sheikh Dr. Sultan Bin Muhammad Al Qasimi, Member of the Supreme Council of the UAE and Ruler of Sharjah, who envisioned the university as a leading educational institution in the Gulf region. AUS is an independent, non-profit coeducational institution. AUS is a leading comprehensive coeducational university in the Gulf, serving students from the region and around the world. 
Sharjah is a city of learning and the arts, as confirmed by its 1998 UNESCO designation as the Cultural Capital of the Arab World. In 2014, it was named the Capital of Islamic Culture for 2014 by Organization of Islamic Countries This context facilitates the university's intention to be an academic center at the intersection of ancient cultural traditions and contemporary intellectual currents. The city of Sharjah is home to more than 20 museums with splendid collections of artifacts and art as well as exhibits on science and natural history. Sharjah also hosts many cultural festivals, educational conferences, fairs and economic expositions. These resources permit the university to broaden students' formal education in a way not possible elsewhere in the region.
To discover more about Sharjah, please click here.
In collaboration with:


SIG in Consumer Psychology and Cross-Cultural Research
Citizens of the following countries can obtain a visa upon entry: Andorra, Australia, Austria, Belgium, Brunei, Cyprus, Denmark, Finland, France, Germany, Greece, Holland (Netherlands), Hong Kong, Iceland, Ireland, Italy, Japan, Liechtenstein, Luxembourg, Malta, Malaysia, Monaco, New Zealand, Norway, Paraguay, Portugal, San Marino, Singapore, South Korea, Spain, Sweden, Switzerland, United Kingdom, United States of America and Vatican City.
Citizens of other countries will require a visa to enter the United Arab Emirates. If you are flying to the UAE using Emirates Airlines or Air Arabia, the airline can get you the necessary visa if you make the request in advance.
If you elect to apply for a visa at the UAE embassy in your country, we will be glad to provide you with any supporting documents that you may need, such as an invitation letter indicating the acceptance of your paper.
In collaboration with:


SIG in Consumer Psychology and Cross-Cultural Research
In collaboration with:


SIG in Consumer Psychology and Cross-Cultural Research
For inquiries regarding the symposium, please contact:
Dr. George Christodoulides
Chalhoub Group Professor of Luxury Brand Management
American University of Sharjah
gchristodoulides@aus.edu
In collaboration with:


SIG in Consumer Psychology and Cross-Cultural Research
Thank You for Registering