About

Admissions

Academics

Life at AUS

.
Warning message
Submissions for this form are closed.
The Third International Conference on Mathematics and Statistics
February 6, 2020

to

February 9, 2020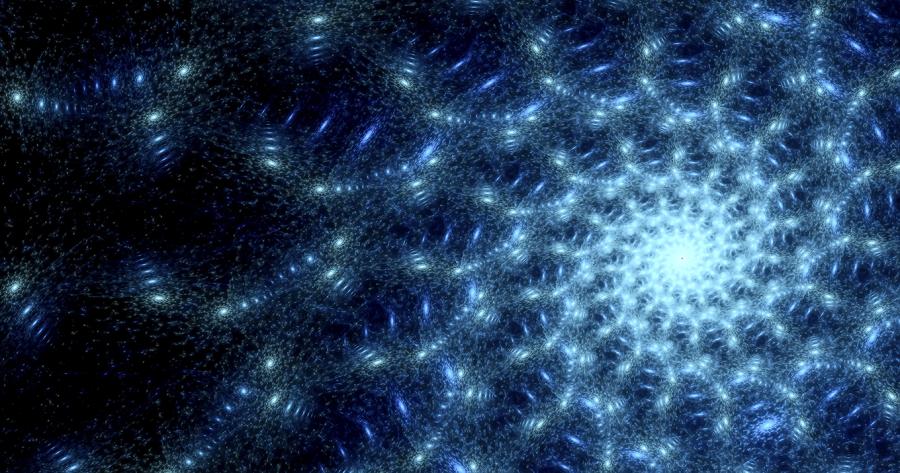 The main objective of the conference is to provide a forum for researchers and scientists working in all fields of mathematics, statistics and related areas from both academia and industry to exchange research ideas and have in-depth discussions of recent advances in mathematical research. The conference promotes interactions between AUS faculty and researchers from the larger international community.
Topics to be covered include, but are not limited to:              
Algebra and Its Applications
Analysis
Applied Mathematics
Statistics
Differential Equations
Discrete Mathematics
Financial Mathematics

Mathematics Education
Number Theory
Numerical Analysis
Computational Mathematics
Probability Theory and Applications
Machine Learning and Data Mining
Mathematical Biology
Topology and Geometry
The technical program will include two keynote lectures delivered by notable mathematicians, contributed paper sessions with oral and poster presentations, and the following invited sessions:
Advanced Numerical Methods and their Applications
Designs, Codes and Graphs
Discrete Dynamic Modeling of Biological Systems
Financial Statistics with Application in Cryptocurrency and Blockchain
Partial Differential Equations: Analysis and Control
Rings, Monoids and Module Theory
Statistical Learning , Data Mining and Probability
A special issue of the journal Advances in Pure and Applied Mathematics will be dedicated to the conference.
Philip K. Maini
University of Oxford , UK

Biography

Philip K. Maini received his Bachelor of Arts in Mathematics from Balliol College, Oxford, UK in 1982 and his DPhil in 1985 under the supervision of Professor J.D. Murray, FRS.  In 1988 he was appointed Assistant Professor in the Mathematics Department at the University of Utah, Salt Lake City, USA. In 1990, he returned to Oxford as a University Lecturer and, in 1998, was appointed Professor of Mathematical Biology by Recognition of Distinction and Director of the Wolfson Centre for Mathematical Biology. In 2005, he was appointed Statutory Professor of Mathematical Biology. He is on the editorial boards of a large number of journals, including serving as Editor-in-Chief of the Bulletin of Mathematical Biology (2002–15). He is a SIAM Fellow, Fellow of the Royal Society (FRS), Fellow of the Academy of Medical Sciences (FMedSci), and Foreign Fellow of the Indian National Science Academy (FNA).

His present research projects include the modelling of avascular and vascular tumors, normal and abnormal wound healing, and a number of applications of mathematical modelling in pattern formation in early development, as well as the theoretical analysis of the mathematical models that arise in all these applications. 

He co-authored with Jonathan Sherratt and Paul Dale a Bellman Prize-winning paper (1997), was awarded a Royal Society Leverhulme Trust Senior Research Fellowship for 2001-2 and a Royal Society-Wolfson Research Merit Award (2006–11). In 2009, he was awarded the LMS Naylor Prize and Lectureship and in 2014 he was listed in "The World's Most Influential Scientific Minds 2014" (Thomson Reuters). In 2017, he was awarded the Arthur T. Winfree Prize from the Society of Mathematical Biology (SMB).

Abstract

Modelling Collective Cell Migration
Collective cell migration is a very common phenomenon in biology, occurring in embryology, wound healing and disease (cancer). This talk will review our recent work in two areas: (i) angiogenesis—the process by which new blood vessels are created by tumor cells. We will derive a new model for this phenomenon in the form of a coupled system of fully nonlinear partial differential equations. We will

compare its behavior with that of an existing model in the literature; (ii) cranial neural crest migration—we develop a simple agent-based model for this process and show how it can be used to generate new insights into the biology of this fundamental developmental process.

Richard A. Brualdi
University of Wisconsin–Madison, USA

Biography

Richard A. Brualdi is UWF Beckwith Bascom Professor of Mathematics 2004-2008 (now emeritus) at the University of Wisconsin-Madison, USA. He received the Chancellor's Award for Excellence in Teaching at UW-Madison in 1986. In 2000, he received the Euler Medal for a lifetime career of distinguished contributions to combinatorial research by a member of the

Institute of Combinatorics and its Applications (ICA). In 2005, he received the International Linear Algebra (ILAS) Prize for lifetime contributions.

He is a fellow of the Society for Industrial and Applied Mathematics (SIAM) and Fellow of the American Mathematical Society (AMS). He is a co-editor-in-chief of the journal Linear Algebra and Its Applications and a co-editor-in-chief of the Electronic Journal of Combinatorics. He is the author of more than 200 papers and six books. He has had 37 PhD students at the University of Wisconsin-Madison.

Abstract

Permutation (Matrices) and Beyond
Permutations are one of the most basic concepts in mathematics. Their study is both ancient and modern. They can be viewed as the integers 1,2,…,n in some order or as n×n permutation matrices. They can be regarded as data which is to be sorted. The explicit definition of the classical determinant uses permutations. Associated with a permutation is the notion of an inversion (or interchange) where a larger integer precedes a smaller integer. Inversions can be used to define two partial orders on permutations, one weaker than the other. Partial orders have a unique minimal completion to a lattice, the Dedekind-MacNeille completion.

Generalizations of permutation matrices determine related matrix classes. One of the above-mentioned partial orders gives rise to the generalization called alternating sign matrices (ASMs) that arose independently in the mathematics and physics literature. Permutations may contain certain patterns, e.g., three integers in increasing order; avoiding such patterns determines certain permutation classes. Similar restrictions can be placed more generally on (0,1)-matrices. The convex hull of n×n permutation matrices is the polytope of n×n doubly stochastic matrices. In a similar way, we get ASM polytopes. The purpose of this lecture is to explore these and other ideas and their connections.
Daily Schedule
 
| | |
| --- | --- |
| Time | Day 1, February 6 |
| 8:30–10:30 | Registration & Breakfast |
| 10:30–11:00 | Opening Ceremony |
| 11:00–12:00 | Plenary I |
| 12:00–12:15 | Group Photo |
| 12:15–14:00 | Lunch |
| 14:00–15:40 | Session A1 |
| 15:40–16:00 | Coffee Break |
| 16:00–18:30 | Session A2 |
| | |
| --- | --- |
| Time | Day 2, February 7 |
| 8:30– 0:00 | Registration |
| 9:00–10:40 | Session B1 |
| 10:40–11:00 | Coffee Break |
| 11:00–12:15 | Session B2 |
| 12:15–14:00 | Lunch |
| 14:00–16:05 | Session B2 |
|     18:30–22:00 |   Banquet Dinner Occidental Sharjah Grand Hotel |
| | |
| --- | --- |
| Time | Day 3, February 8 |
| 8:30–10:00 | Registration |
| 9:00–10:00 | Plenary II |
| 10:00–10:30 | Coffee Break & Group Photo |
| 10:30–12:35 | Session C1 |
| 12:35 – 14:00 | Lunch |
| 14:00–16:05 | Session C2 |
| 16:30–22:00 | Excursion to Dubai Global Village (free of charge) |
Please click here to download the Conference Program.
Conference Chair
Organizing Committee

Taher Abualrub
Ayman Badawi
Stephen Chan

Abdul Salam Jarrah (SIAM Representative)

Amjad Tuffaha

​International Advisory Board

Helene Barcelo, USA

Yonglin Cao, China

James Coykendall, USA

Alicia Dickenstein, Argentina

Michael Evans, Canada

Marco Fontana, Italy

Reinhard Laubenbacher, USA

François Longin, France

Saralees Nadarajah, UK

Bruce Olberding, USA

Jörg Osterrieder, Switzerland

Qin (Tim) Sheng, USA

Patrick Sole, France

Frank Sottile, USA

Bernd Sturmfels, USA-Germany

Edriss Titi, USA

​Local Scientific Committee

Marwan Abukhaled
Youssef Belhamadia
James Griffin
Gajath Gunatillake
Thomas Wunderli

Local Arrangements
Website Coordinator
​Sponsorship Coordinator
Sponsors

American University of Sharjah
Travel
Sharjah International Airport is a short drive from the conference venue at American University of Sharjah (AUS), taking approximately seven minutes by taxi. AUS is about 20 minutes from downtown Sharjah. If you are traveling through Dubai International Airport (DXB), it will take about 25 minutes to get to the AUS campus and also to downtown Sharjah, assuming normal traffic conditions. Abu Dhabi International Airport is a two hour drive from Sharjah.
For more information about Sharjah, click here.
Visa
Before you travel to the UAE, please check your visa requirements and make sure you have a valid visa if needed. Different airlines and travel agencies can arrange for a UAE visa, so please check online for different offers. AUS has an agreement with the following travel agency if you wish to make visa arrangements through them.  
Sina Star Tourist Agency
Contact: Ali Al Hoti, Manager
Tel +971 50 422 4113
Email [email protected]
Hotels
Conference participants should arrange their own hotel accommodation. Depending on the number of participants staying in a hotel, daily transportation between the hotel and conference venue may be arranged.
We suggest some hotels that are nearby such as:
For more information about hotel accommodation in Sharjah, please contact AUS-ITL World | Tourism & Travel LLC at  [email protected]
| | | |
| --- | --- | --- |
| Registration fee | Early bird (before December 26, 2019) |  Late (after December 26, 2019) |
| Presenter | $ 350 | $ 400 |
| Presenter-SIAM or IMS member | $ 280 | $ 350 |
| Student Presenter | $ 160 | $ 200 |
| Participant/Listener | $ 150 | $ 150 |
Registration fee includes conference kit, book of abstracts, lunches and coffee breaks, conference banquet dinner and bus transportation between select hotels and the conference venue.
A document confirming student status must be sent by email together with the registration form.
One full registration fee is valid for up to two papers.
Participants are responsible for their own hotel reservation and visa expenses.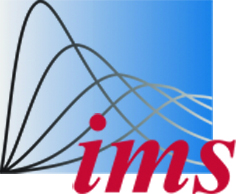 Payment can be made in two ways
Bank Transfer Payment in USD

The Bank Transfer should be made payable to American University of Sharjah,
Account number 0011-200170-001, Swift Code NBSHAEAS, at the Sharjah Islamic Bank, Sharjah, UAE. IBAN number: AE02 0410 0000 1120 0170 001. 
Include the participant's name(s) and ICMS'20 abstract ID number on the transfer details.

 Online Payment in AED

   Please make sure to check with your credit card issuer for additional charges (if any)and their conversion rate prior to online payment.
Thank You for Registering