Profile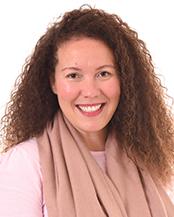 College / Department
Teaching areas
Introduction to Psychology, Abnormal Psychology, Counseling
Research areas
My past research has involved international transition, psychological well-being, social media, and FOMO.
Education
Other, Psychology, California Southern University, 2019
MS, Psychological Science, Seattle Pacific University, United States, 2016
MA, Counseling, Seton Hall University, United States, 2011
MA, Security Studies, Georgetown University, United States, 2004
BA, Russian And Political Science, University of Michigan-Ann Arbor, 1999
Memberships
National Board for Certified Counselors, NBCC, National, National Certified Counselor (NCC) is the premier counseling board certification. Earning board certification demonstrates to your colleagues and the public that you have voluntarily met high national standards for the practice of counseling. Those standards include demonstrating a mastery of counseling knowledge and skills by completing a graduate degree from a regionally accredited or Council for Accreditation of Counseling & Related Educational Programs (CACREP) counseling program, passing a rigorous national examination, the d...
Contact